If you are new to SEO, you might want to know what Google PageRank is and if it's still relevant. PageRank is an algorithm named after Larry Page, one of Google's founders.
PageRank (PR in short) was rolled out in order to rate the importance and quality of web pages. How does it work? PageRank counts the number and quality of links pointing to a page to determine its score. Then it assigns a score to the page between 0 and 10 (0 being the least and 10 being the most important).
The more quality links you have pointing to your website, the better PageRank results you get. As PageRank works by counting not only the number of inbound links, but also their quality.
FACT: PageRank score is actually not measured in round numbers. In fact, it is a very long decimal number that is calculated between 0 and 1 and it changes constantly. However, this system would just confuse people and that's why we use numbers from 0 to 10. 
Google PageRank in practice
Google's PageRank is no longer visible to the public and it has been phased out over the last several years. It used to help searches to decide how important the website is. Before Google took out the scores from the public access, link builders could easily determine the authority of any website. Some of them also used this metric to buy, sell or trade links.
Seznam S-rank
In the Czech Republic, Seznam also used its own rating scale for websites. It's called SRank and it ranges from 0 to 10 to determine the importance of web pages.
We don't exactly know how this algorithm works, however it seems that it's also connected to links. In this case, it appears that it's also associated with outbound links (if you link to authoritative websites).
Seznam.cz decided to remove its S-rank in March 2020.
Google PageRank closed to public
You might remember Google's PageRank Toolbar that showed the importance of every page you visited.
As more and more SEOs focused on increasing their PageRank score and didn't pay attention to other factors such as quality content or UX, Google decided to officially remove support for its Pagerank Toolbar in 2016.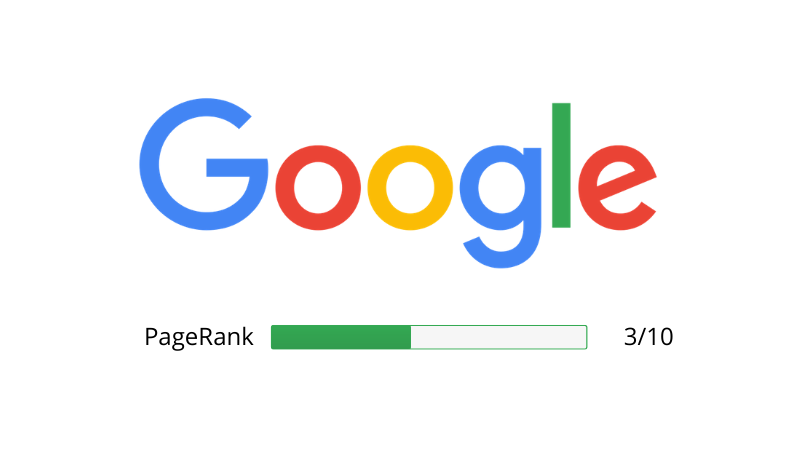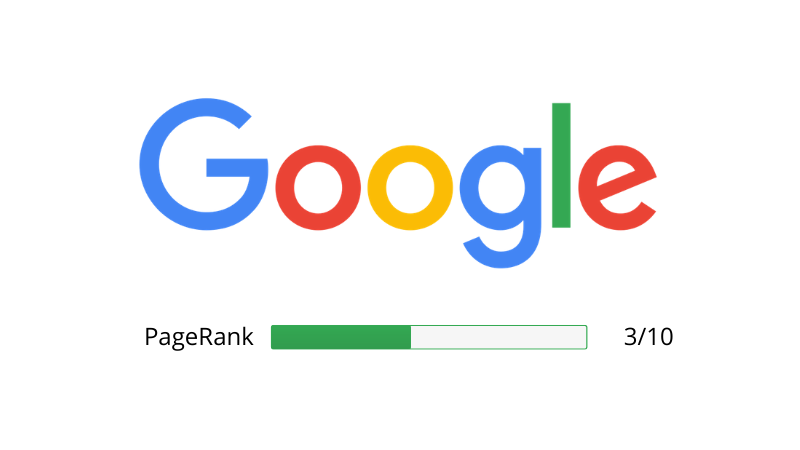 Even though Google shut down its PageRank Toolbar to the general public, it plays a vital role in ranking and it's still part of Google's algorithm to determine the quality of web pages.
This was also confirmed by Gary Illyes who works for Google:
DYK that after 18 years we're still using PageRank (and 100s of other signals) in ranking?

Wanna know how it works?https://t.co/CfOlxGauGF pic.twitter.com/3YJeNbXLml

— Gary 鯨理/경리 Illyes (@methode) February 9, 2017
Google's PageRank process was patented back in 1998 (this patent is expired now) and it's pretty clear that the original patent is no longer used to determine the importance of pages. Later on, Google developed a new patent called US9165040B1. We can't really say that this is now used instead of the original one, however it can help us to understand how it all works. If you want to know more details and find out what equations it follows, we recommend you to click the link above to find out more about this patent.
Open PageRank
After Google shut down its PageRank to the public, the Open PageRank initiative was created to bring back PageRank metrics, so users could easily compare different domains.
Open PageRank uses data provided by Common Crawl and Common Search.

Check your Open PageRank score here: https://www.domcop.com/openpagerank/
How to improve your PageRank score
Even though you can no longer see your PageRank score in 2020, there are still factors that Google takes into account when calculating the PageRank of a web page, such as:
Brand mentions and links on social media
The probability that the random surfer visits a page (based on Google's Reasonable surfer patent)
Anchor text
Internal links – the more referring links are pointing to a given page, the more authority that page will have
Unlinked brand mentions
Brand's visibility
….
A final point
It's important to know how search engines work to get better rankings for your website. Sometimes this also means you need to learn more about old SEO metrics such as PageRank to understand the impact of your efforts (as they still play a role in search engine rankings).
We might not have the toolbar anymore but there are still different alternatives to PageRank, which are definitely useful to look at:
MOZ (MOZ Rank)
Ahrefs (Domain Rating)
SEMRush (Domain Score)
I firmly believe that after reading this article, you know more about what Google PageRank is.