As we previously mentioned on our blog, we partnered up with Lebedova.Inger to create WordPress plugin that allows you to work with Marketing Miner project data without leaving your site. All data will be refreshed automatically in your WordPress dashboard and you don't have to navigate to the Marketing Miner site to find them. 
How to Install Marketing Miner WordPress Plugin
After you download the plugin (.zip), navigate to the plugin section in WordPress and click on the Add New button. Select Upload Plugin at the top of the page and search for the .zip file and upload. After a few seconds, the installation should be automatically completed. Now, you just click on Activate Plugin.
You will see a success message after the installation is finished. And you should be able to see a Marketing Miner section in the left menu.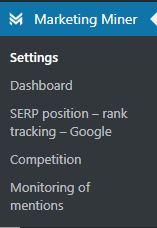 Click on the Marketing Miner section and navigate to Settings to insert the API key associated with your project. You can find your project's API key in the URL of our Marketing Miner project, the key follows after https://www.marketingminer.com/en/project/your–api-key):

In this case, the API key is: 0f537cc9-bdb2-4e94-b023-61c717419eeb.
This is what you need to insert to the API key tab and then click on the Save changes button.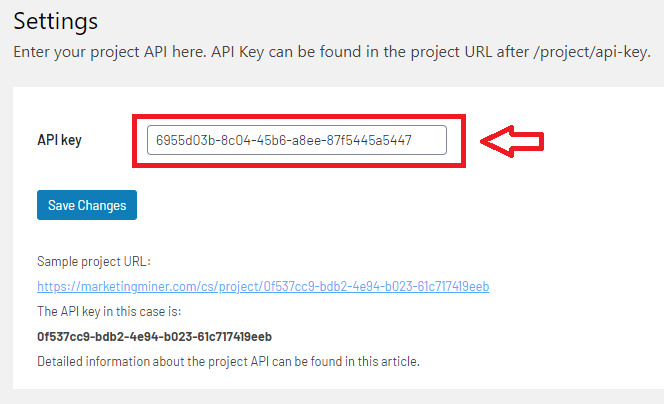 After uploading your API key, you will be able to view your project data within a few seconds.
At the moment, you can also work with these new sections:
Dashboard
Google position checker
Seznam position checker
Competitors
Brand mention monitoring
Dashboard
Marketing Miner dashboard will help manage your website a bit easier. In this section, you can find a domain overview including your website visibility in the SERPs.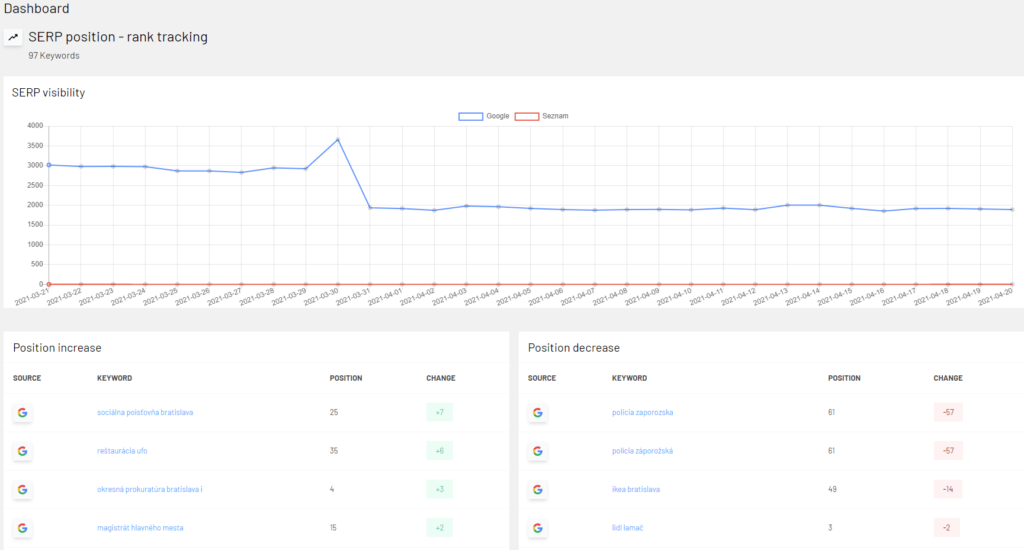 Google position checker (rank tracking)
You can track your Google rankings for targeted keywords.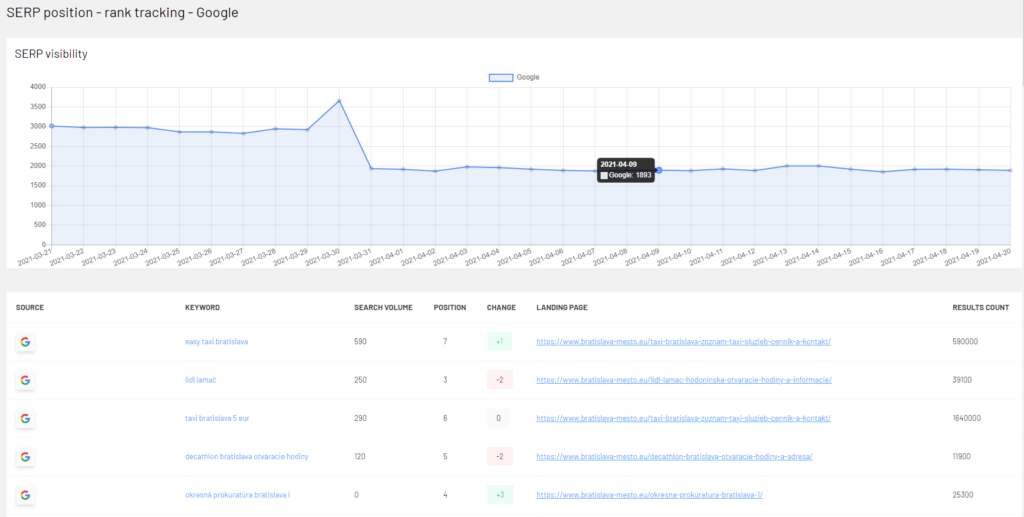 Seznam position checker
If you are working on a website that targets Czech audience, you can also use our Seznam position checker that measures your Seznam.cz rankings for different keywords.
Competitors
Tracking competitors' search rankings that you can manually set up in Marketing Miner (up to five competitors), including the Market Share metric.

Find out more about the Competition feature here: https://help.marketingminer.com/en/article/competition/
Monitoring of mentions
In the Mention monitoring section, you can view a chart with mentions for the last week. We also included a table with monitored keywords to see how many times they were mentioned within the last day or week on the web.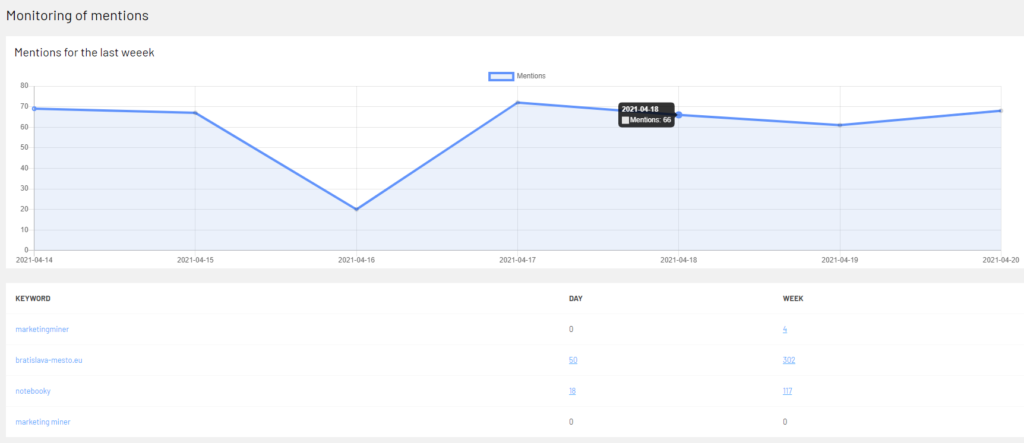 If you click on the numbers, it will take you directly to the Marketing Miner tool where you can find more details (including a link to the web page where the mention was found).
Conclusion
We constantly work hard to improve the Marketing Miner WordPress plugin with new functionality and enhance the overall user experience to satisfy our customers.
If you have any suggestions for the plugin's functionality and its future features that could help you save time, we would love to hear from you to make our tool even better!