Marketing plan serves as a checklist that can help you with the promotion and measuring of your project. Basically, this is the marketing basis you can go through, apply on your web project and then tick off tasks you have done.
Creating a project
If you want to start using the Marketing plan you need to create a project first. In case you haven't created a project yet you may do so by clicking the button below.
Marketing plan section
If you already created a project you may go the Marketing plan section. This marketing plan is divided into 5 subsections:
Analysis and base data
Keyword analysis and their implementation
On-page optimization
Off-page optimization
Local SEO (if applicable)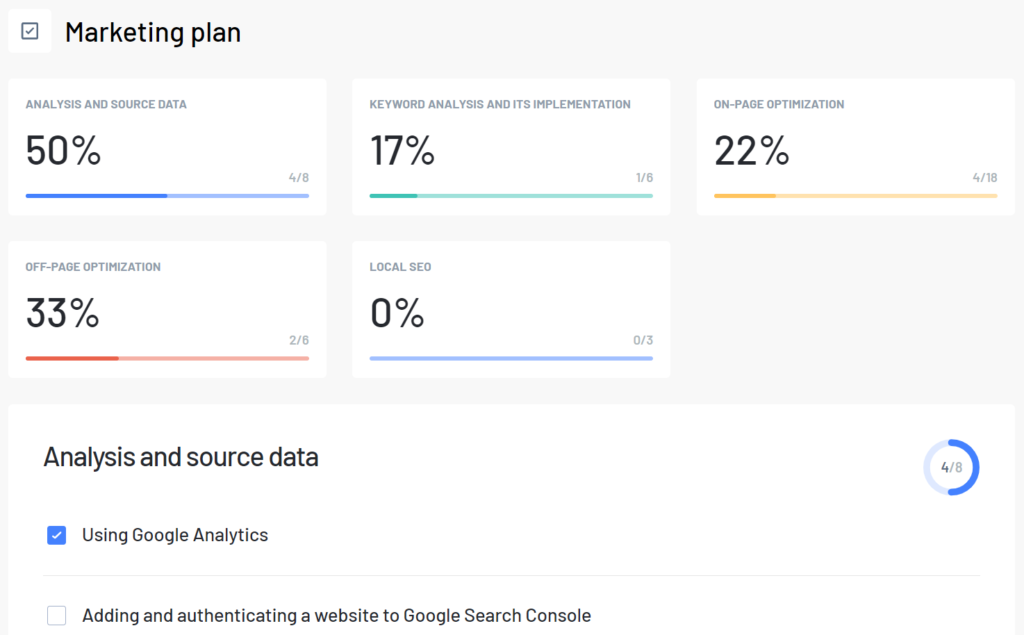 In each subsection you have a certain number of tasks that you should apply to your web project. Each task has an added description explaining why you should apply them to your project.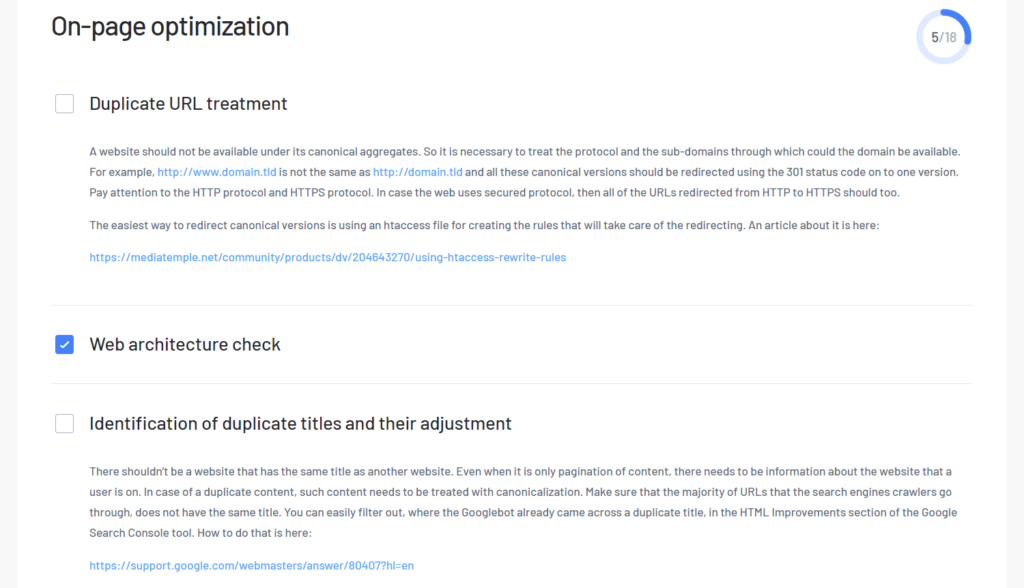 Once you completed the given task you can simply tick it off. You can return to incomplete tasks anytime.
Use in practice
As we already mentioned in the beginning of the article this section serves as a checklist mainly for "beginner" marketers. However, even experienced marketers can make use of the marketing plan and can check if the given tasks were applied to their/clients' projects.