Projects in Marketing Miner are designed to monitor keywords ranking, mentions, or links regularly.
When you create Reports in Marketing Miner, you do that repeatedly based on the data that are changing. But creating Projects is a one-time thing. Once you set up your project, you don't have to do anything else with it. Just follow its development.
You can also share each project with other members of your team.
List of your own and shared projects is under the button Projects in the top menu.
You can access a specific project by clicking on Go to project button, in the Projects section.

Create a new project
You can create a new project by clicking on Create new in the project section or by clicking the following link https://www.marketingminer.com/en/project/new.
Note: In case you don't see the "Create new" button you probably purchased a plan allowing to add one project at the max.
Creating a project is simple and intuitive. The first step is to enter your domain (e.g.: alza.sk) and choose the project type (a web without product XML feed or an e-shop with product XML feed).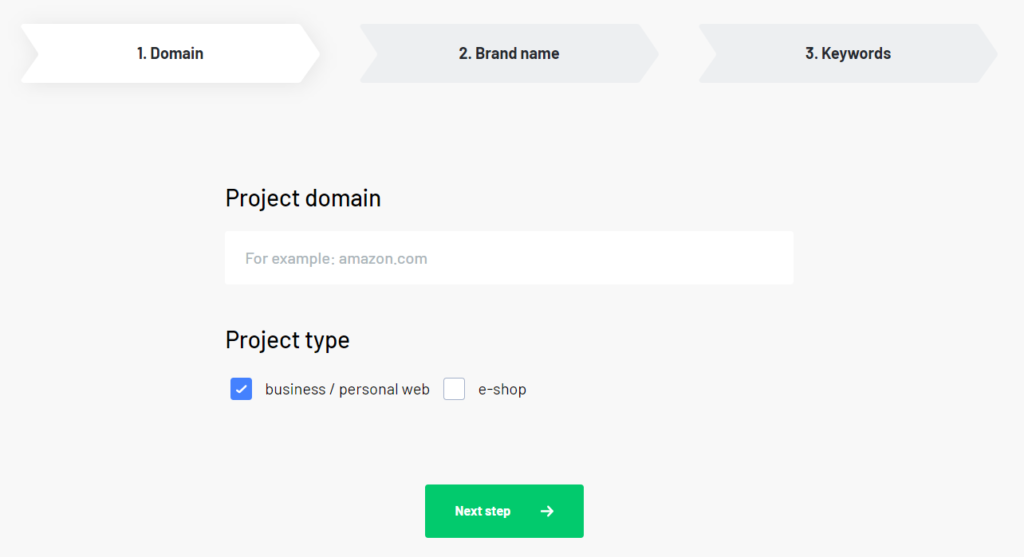 In the second step select the market your web is targeted at. In case you select the Czech Republic, Marketing Miner will track rankings in both Google and Seznam searches. Also enter your brand name in the local pack (a map with a list of closest companies). Thanks to that we will be able to detect your position.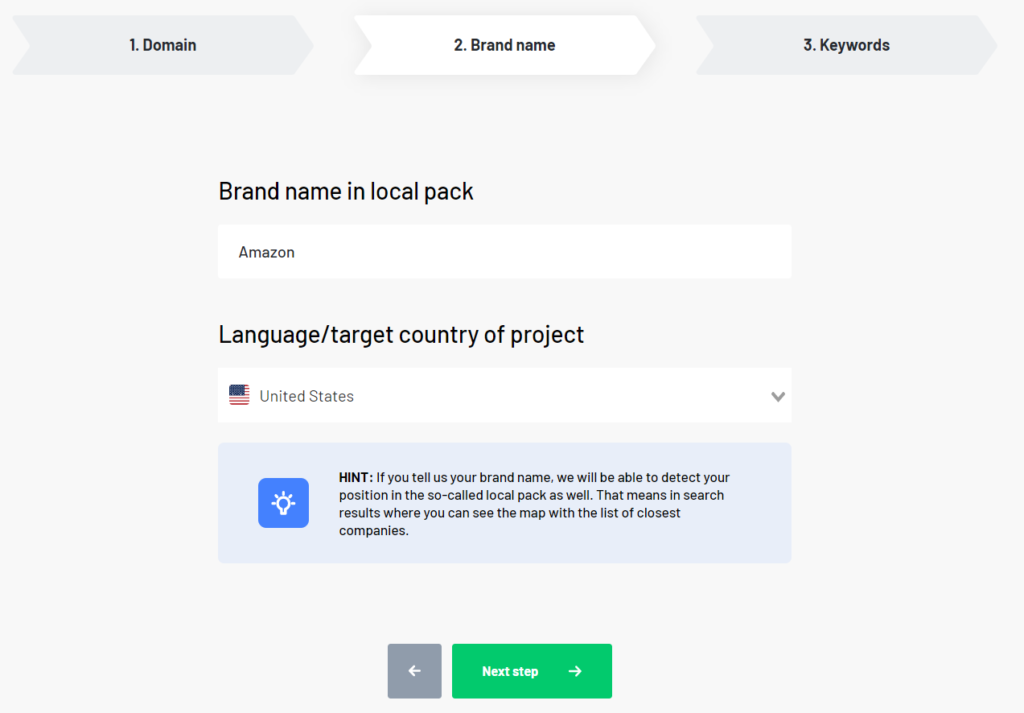 In the last step of creating the project you should mainly focus on the section with keywords. In this stage you should choose what keywords and how frequently you want to check them. You have the following options:
200 keywords on daily basis.
1000 keywords on weekly basis.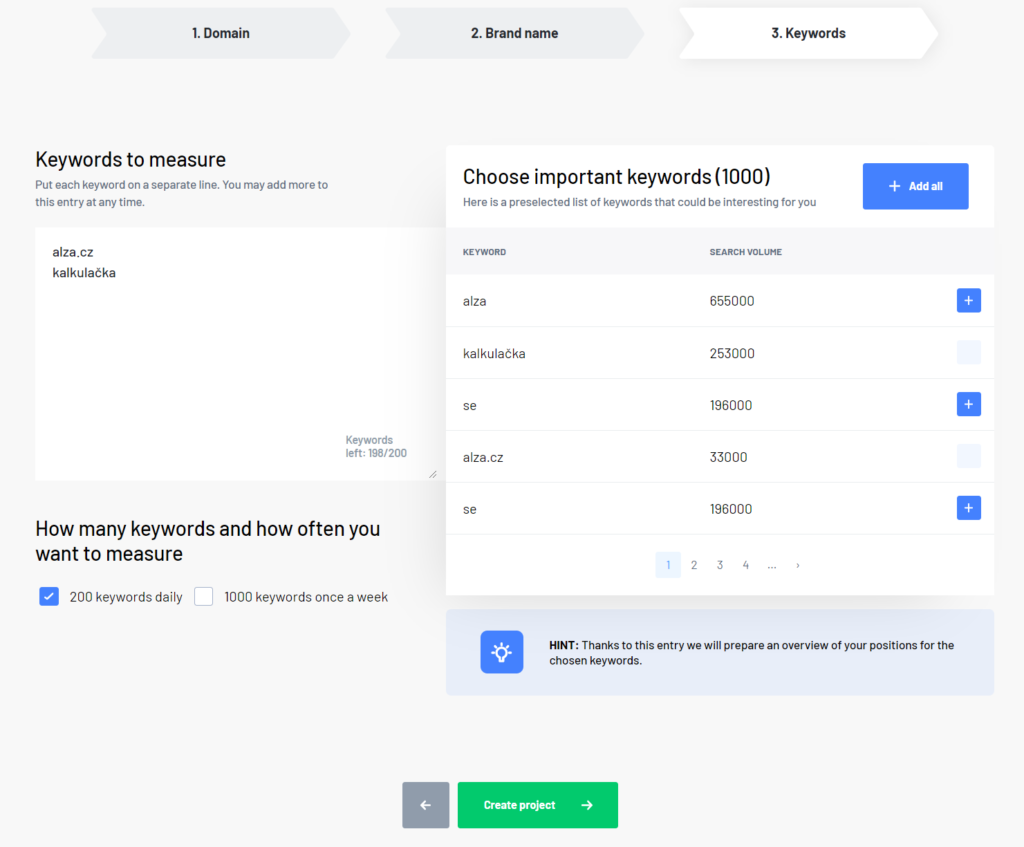 Don't worry, if you don't have a clear idea what keywords you'd like to track at this point. Simply enter at least the basic keyword dataset (take a look at the suggested pre-selected keywords on the right) and you can come back to this step later and adjust the options for keywords and their tracking. Simply click on Add keywords in the rank tracking in search engines section of the project.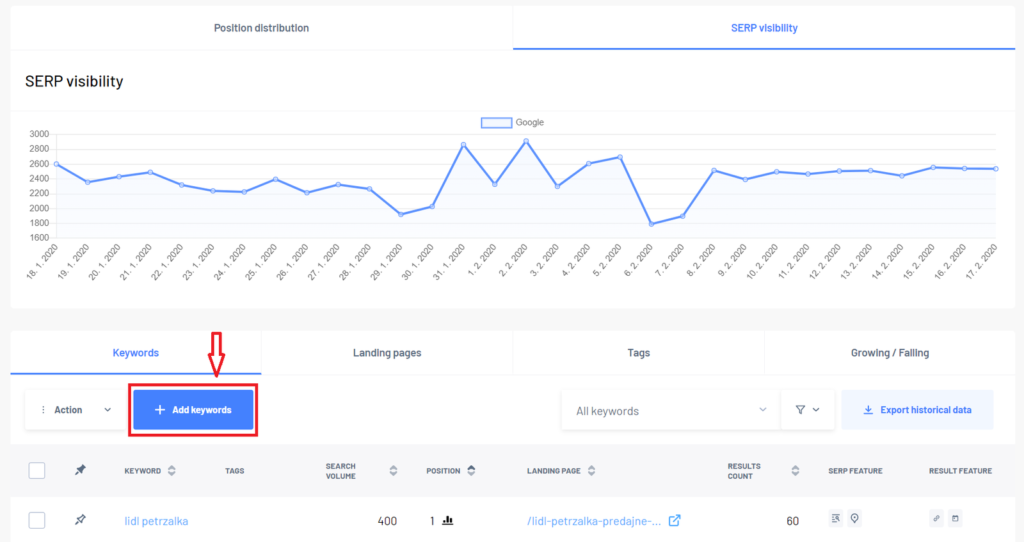 Project setup
Later project changes and settings can be set by clicking on the gear icon (project settings) in the upper right corner of a specific project.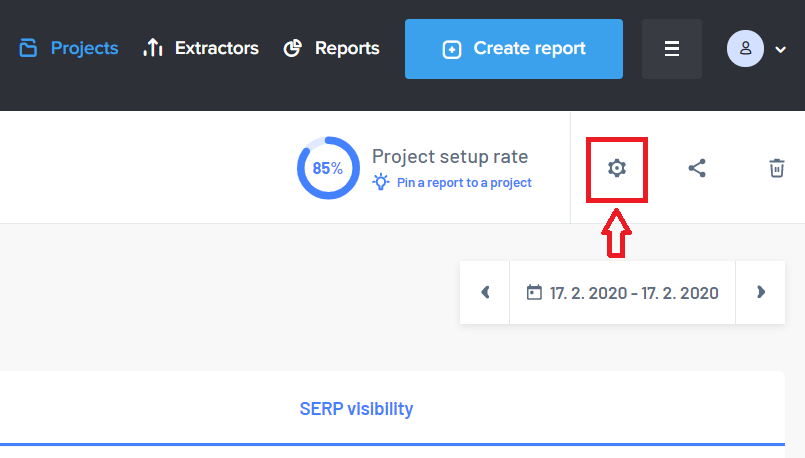 You can adjust the following items:
Domain
Project type
Number of tracked keywords (200 per day or 1000 per week)
Target country of the project
Adding users who receive project notifications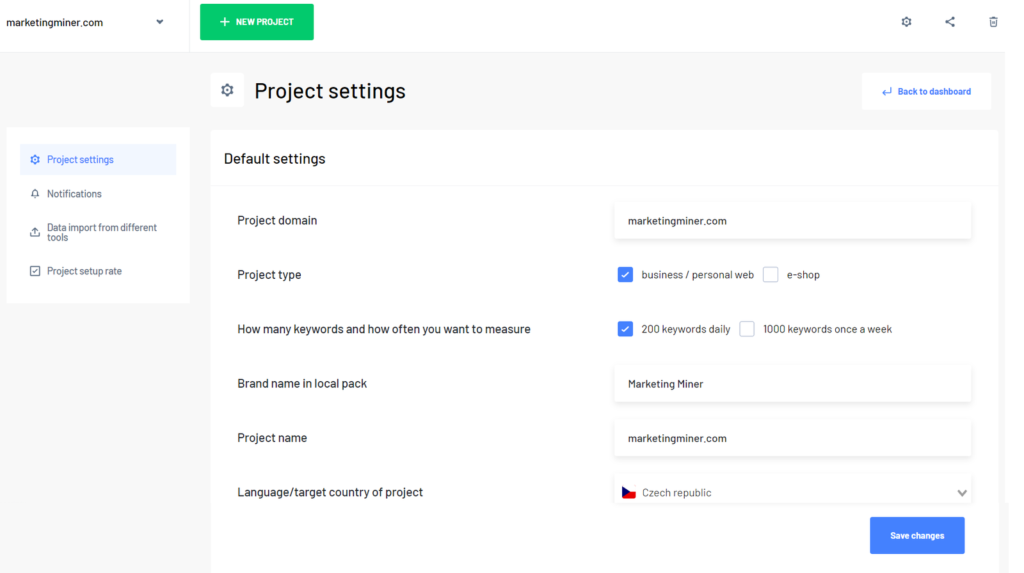 Share the project
You can share the project with any team member or external contractors. Just click Share Project next to the project setup option.

After clicking, you will generate a public URL that you can easily send to anyone.
The project can be viewed by whoever has the URL available. The user doesn't even have Marketing Miner account.
But if he or she is signed in to the Marketing Miner, the shared project is automatically added to the list of all projects. This project can then be viewed, but settings are available only for the owner of the project.

Output example
Working with projects
And that's it. Now, you can start working with a specific project. To learn what you can do with each project, check out our other tutorials related to this section: