Code validation, in general, can help search engines to process the web content more effectively and it can also prevent errors of displaying content in different browsers. The W3C validator from World Wide Web Consortium can be used for a one-time validity check, however, you can also use Marketing Miner to check the whole website at once.
In practice
You can use the Miner if you finished your website and needed to check all URLs at once to see if some pages might show more errors than other pages.
Import data
Get started by clicking on Create report button and specifying URLsat the input. Then write or copy the dataset of the URLs for which you want to check code validation.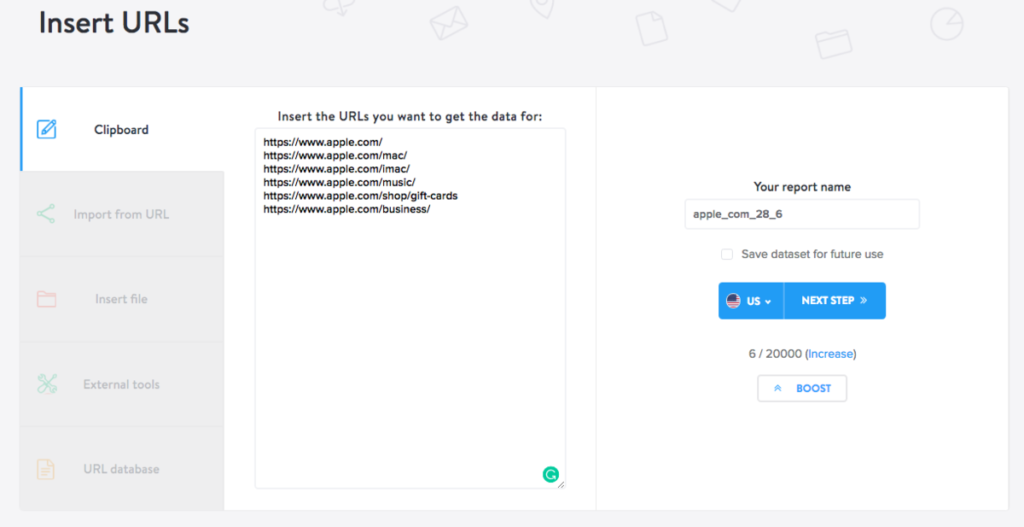 If you need to analyze all pages on the web and have a sitemap available, you can insert its link into the tool. To do so, click on the Import From URL section in the left sidebar.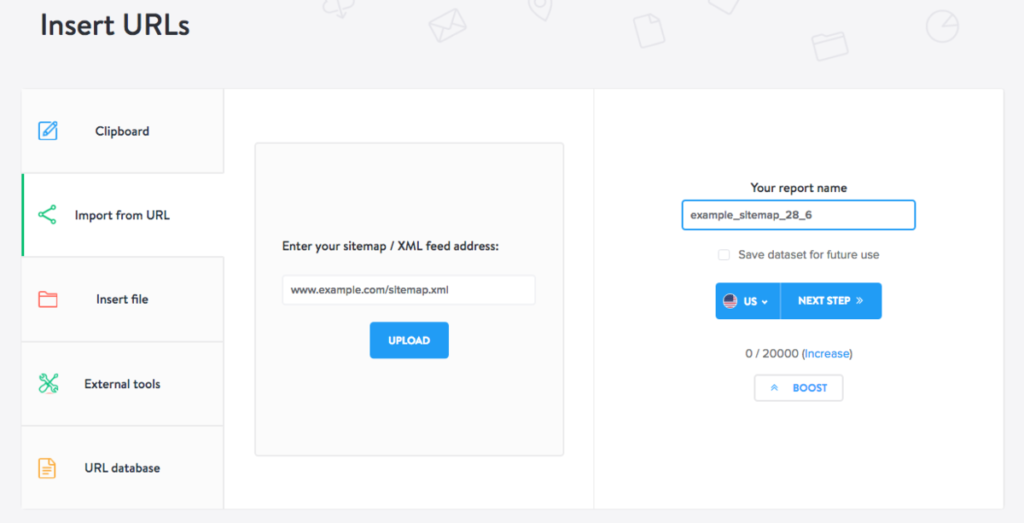 For a report to be easily identifiable, it is good to name it. Simply click into Your Report Name field.
Then click on the flag to select the country for which you want to get the data and finish by clicking on Next Step.
Selection of the Miner
In the URL Analysis section, click on Miner Validity Checker. Nothing else needs to be set. Click on Get Data to start processing your inputs.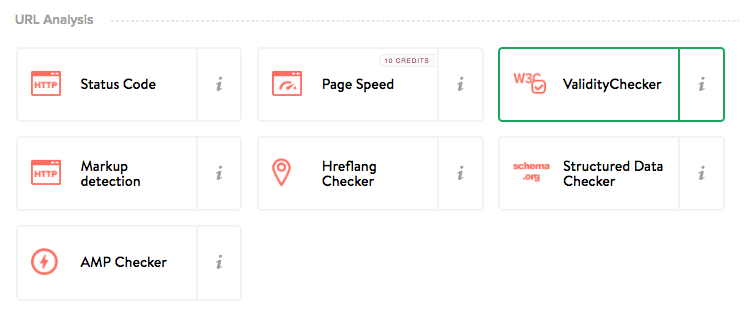 Output example
Column description
Validation warnings: Number of found warnings in the validation test from W3C.
Validation errors: Number of found errors in the validation test from W3C.
Output analysis
Go over the output data. Then manually insert the URLs that return a bigger number of errors or warnings than other URLs into the tool for validation from W3C. Find out what causes those errors, and where and whether it is necessary to correct them.