Landing pages (or landing pages) are the pages that users go to first when they go to a website. They create a first impression on users and often it is necessary to pay attention to those important landing pages, as they decide whether the visitor stays on the site or not.
Marketing Miner can automatically identify the best landing pages that bring users to your website (or a competitor's) from search engines. All you need for this is a set of keywords and the domain for which you want to find out the best landing pages.
How the Best Landing Page miner works
This Miner binds to the operator site: on Google. Site operator : you can use it if you want to find out, for example, the number of indexed pages on your website. Simply type site:www.domain.com into the search engine .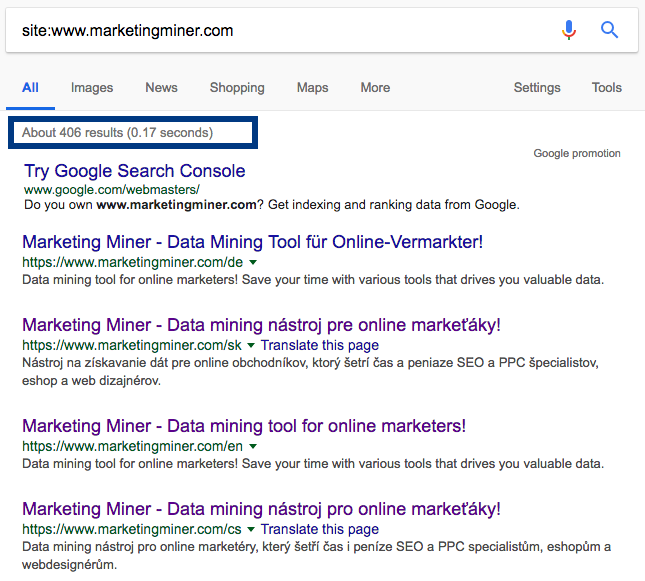 You can also use this operator to see which landing page from your (or a competitor's) site Google considers most relevant for a given keyword. To find out, type site:domain + keyword into a search engine.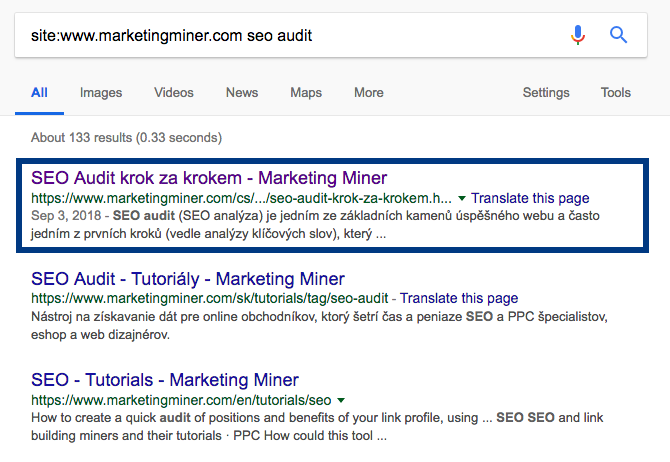 The first result of the search phrase thus constructed represents the best possible page on the given domain for the given keyword in the eyes of the search engine.
With Marketing Miner, you can get these pages in bulk for hundreds of keywords at once so you don't have to "Google" them manually.
Landing page miner in practice
This Miner will come in handy for either keyword analysis, SEO audits, or any landing page optimization for specific keywords.
In the beginning, you will need to know whether or not there is even a suitable landing page for the words.
In addition, you need to check that the page that Google considers to be the best for the search phrase is actually the most relevant.
Miner can also come in handy when analyzing competitor sites, when you want to see if your competitors have certain keywords covered and if so, what landing pages are best for those keywords in the eyes of the search engine.
Now, let's take a look at how you can discover these best landing pages for a specific domain in bulk through Marketing Miner.
Input data input
Start by clicking Create Report on the home page and entering Keywords on the input. You then type or copy a list of keywords you want to find the best landing page for according to the search engine into the clipboard.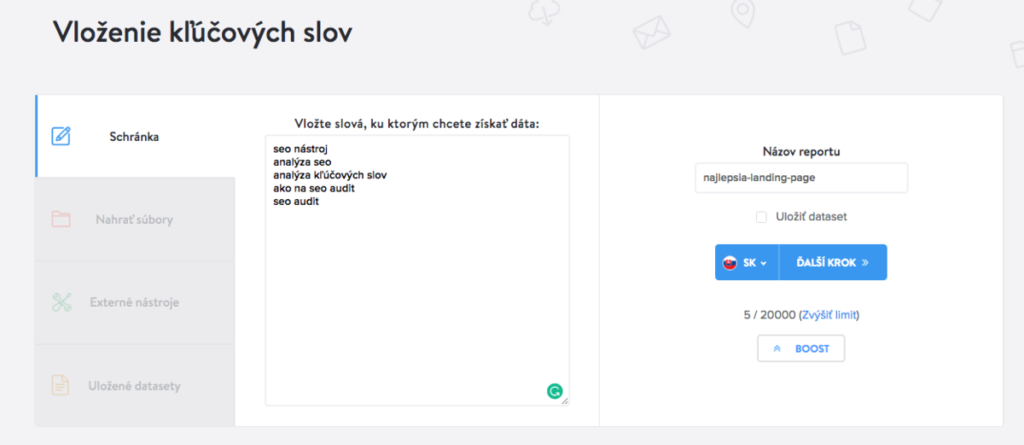 To make your report easily identifiable, it's a good idea to name it. Just click on the Report Name field.
Then just click on the flag to select the country for which you want to get data. Clicking on Next Step will take you to the Minera option.
Choose Landing Page miner
In the Key Phrase Information section, click on Miner Landing Page.

Next, select the domain for which you are looking for the best landing page. You can enter your own page or a competitor's page here.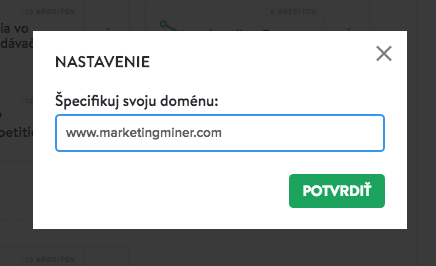 Continue by clicking Confirm and then click Get Data.
Sample output
Description of columns
Input: the keyword you entered in the input.
Best landing page – Google/Bing/Seznam: The best landing page of the domain (that you entered on the entry) for the keyword according to Google/Bing/List.
Number of results Google/Bing/Seznam: Number of search results for query site:domain.tld query. Expresses how many pages according to search engines a given query covers. This information can be used to determine the relevance of a query (the more pages covering a given topic, the more relevant) or to identify keyword cannibalization in long-tail queries.
Output analysis
The output can either be used to see what keywords the site doesn't cover, how relevant they are to the content, or if the site cannibalizes some long-tail keywords.
Keyword coverage by landing pages
When analyzing the output, focus on keywords for which Marketing Miner found no landing page. This is the Not found value in the individual columns.
The ratio of found vs. not found pages will also show you a pie chart at the very top of your report.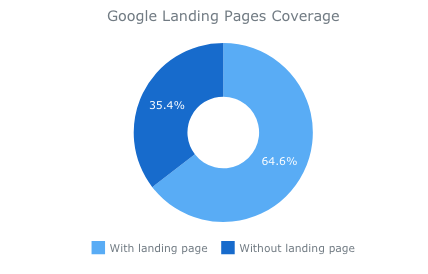 If the words without landing pages are important to you and have priority, create landing pages for them, or incorporate them into existing texts if possible.
Also check what sites Google considers the best. If you see it differently than Google, the landing page needs to be rewritten and modified, or a completely new landing page needs to be created that will be more relevant for specific keywords.
Relevance of landing pages to queries
Based on the number of search results for each query, you can determine how relevant the query is to your current content on the site. If there are tens or thousands of landing pages on the web containing that word, it is likely to be a relevant query.
Conversely, if there is no landing page for the query on the site, then either the query is not relevant or there is no content on the site yet that covers it.
Keyword cannibalization
Cannibalization occurs when some very specific keywords are covered by multiple landing pages. That in itself is not a problem. This is a problem when there are pieces of content on the web dealing with the topic, but no comprehensive content.
In this case, it is recommended to take these shorter articles and make them into a more comprehensive one that will better answer users' search queries.