The hreflang attribute is an essential part of a multilingual website. Hreflang can definitely make a life for the owners of multilingual sites a lot easier. The biggest advantages are a better international and regional targeting and a solution of lingual content duplicates.
All you need to know about multilingual websites and hreflang implementation can be found in the official instructions from Google: Multi-regional and multilingual sites.
In practice
Thanks to Hreflang Checker you can quickly and easily check whether the hreflang attribute is set correctly on all pages.
There is a saying that hreflang attribute implementation almost never works on the first try. That's why it is essential, especially in the beginning, to focus on the check and to rerun the check after every correction to see whether hreflang is valid and working correctly on all URLs.
Once the implementation is successfully completed there is no need to run these checks very often. We suggest running checks from time to time, especially after changes on the page that might affect hreflang. For instance, editing a web structure, modifying canonical URL, etc.
If you want to check errors continuously, you can use the International Targeting report in Google Search Console.
Import data
Get started by clicking on Create report button and specifying URLs at the input. Then write or copy the dataset of the URLs for which you want to check whether is hreflang implemented correctly.
We recommend to input mainly URLs that return status code 200. For example, if you input re-directed URLs, the output report might be confusing for you.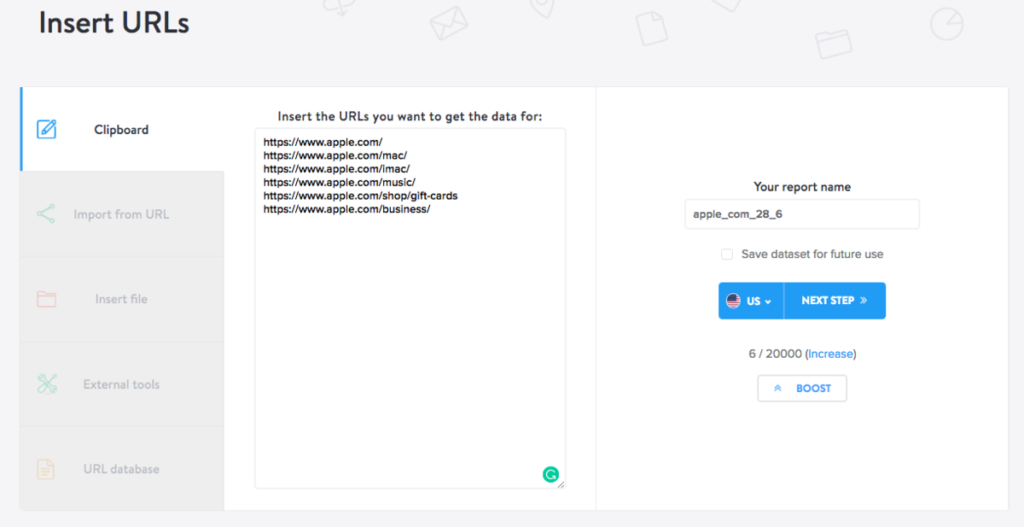 If you need to analyze all pages on the web and have a sitemap available, you can insert its link into the tool. To do so, click on the Import From URL section in the left sidebar.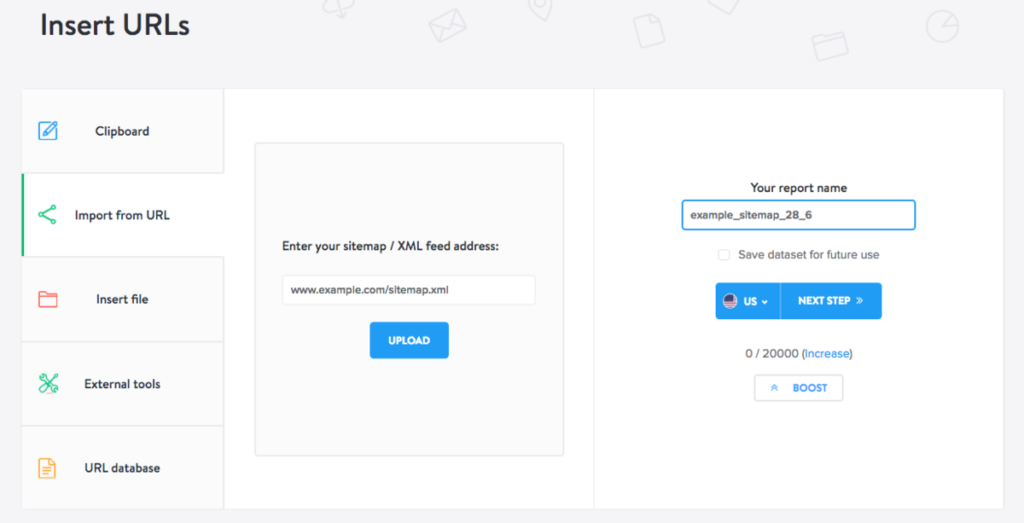 For a report to be easily identifiable, it is good to name it. Simply click into Your Report Name field.
Then click on the flag to select the country for which you want to get the data and finish by clicking on Next Step.
Selection of the Miner
In the URL Analysis section, click on Miner Hreflang Checker. Nothing else needs to be set. Click on Get Data to start processing your inputs.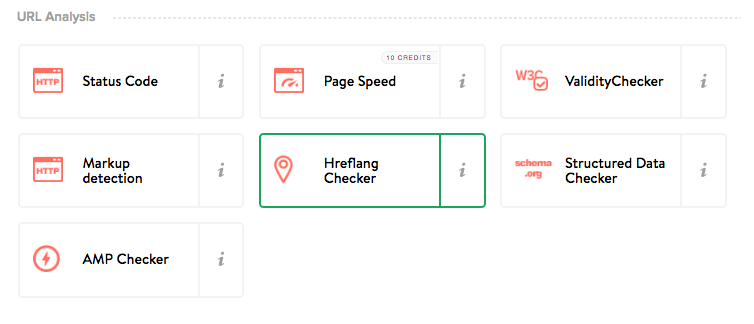 Output example
Column description
Input: URL that you entered at the input.
Hreflang in SRC: Number of found hreflang attributes.
Status: Status of hreflang setting and report of possible errors.
Hreflang values: Languages for which hreflang attribute exists.
Alternate URLs: Targeted URLs stated in rel="alternate".
Output analysis
In Hreflang in the SRC column, focus on the rows that contain a zero or any digit other than the expected number of language mutations.
In the Status column, focus on the rows that do not contain the "OK" value. If you see return tag error in the column, it means you have URLs in rel = "alternate" that do not link to each language version. Correct all errors and run another check.