SERP (Search Engine Results Page) features are different types of results that appear on a search engine results page, in addition to the standard organic and paid search results. They are usually an addition to the typical format of a search result.
SERP features can provide users with more detailed and relevant information right on the search results page, without having to click through to a website. They also provide new opportunities for site owners to attract traffic and improve their online visibility. SERP features are a powerful and useful tool for SEOs as they can also tell you the search intent behind Google searches.
In Marketing Miner, you can use SERP Analysis tool to discover what SERP features appear for specific search queries.
According to the type of SERP features, we have divided them into Knowledge Graph cards (knowledge graph, answer box,…) and Rich cards (star rating,…).
SERP markup
There are additional elements that have an effect on the entire SERP, but not on the appearance of the individual search results. They are divided into:
KNOWLEDGE GRAPH CARDS
Knowledge panel
These are information boxes that appear on the right-hand side of the search results, displaying information on a particular topic or entity. According to Google, this information is gathered from a variety of sources, including Wikipedia.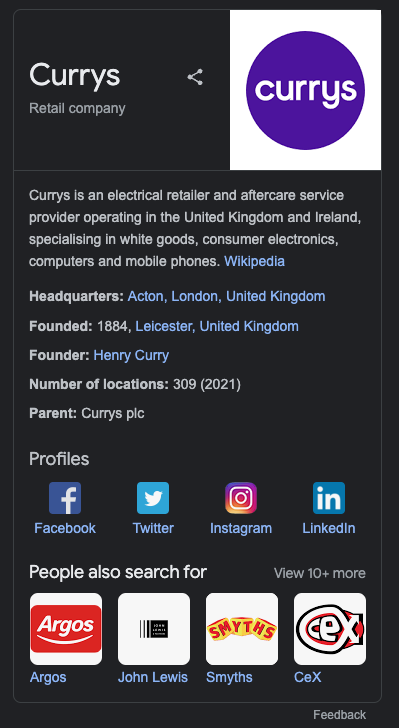 Search examples:

Featured Snippet
Featured snippets are brief summaries of the content on a web page that is displayed at the top of the search results in a box, with a link to the web page.
This box contains the direct answer to a user's query, with a link to the original URL in the bottom right corner. This snippet is most commonly used for question-based queries.

Search examples:

Carousel
Carousels don't appear very often in search results. They are quite rare. However, their influence on the appearance of search results is significant, as they cover the entire upper part of search results with attractive images. They often appear in searches about movies or people.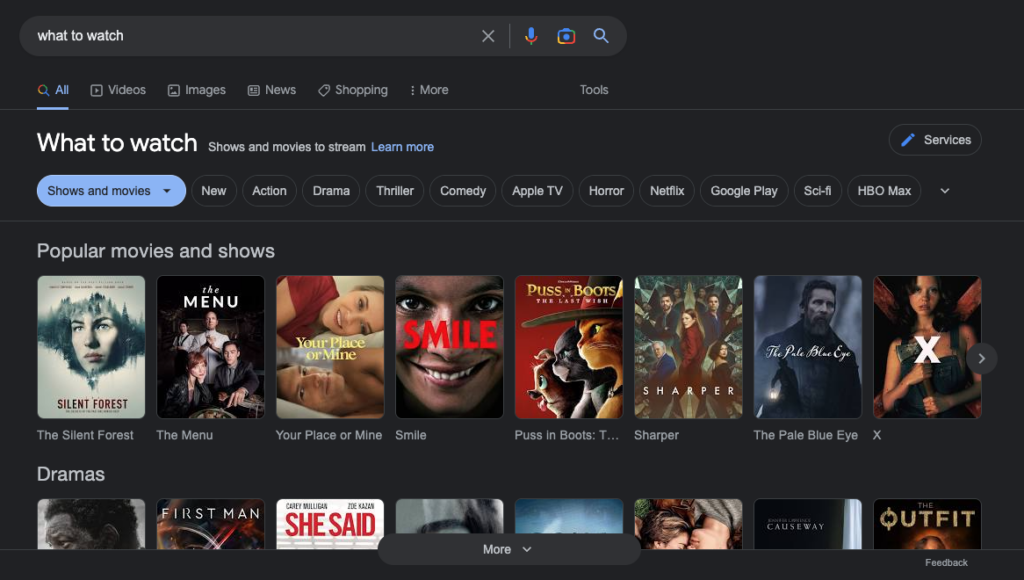 Search examples:

ANSWER BOXES
Stocks & Exchange Rates (Currency Conversion)
The Currency Conversion feature is designed to help users convert currencies.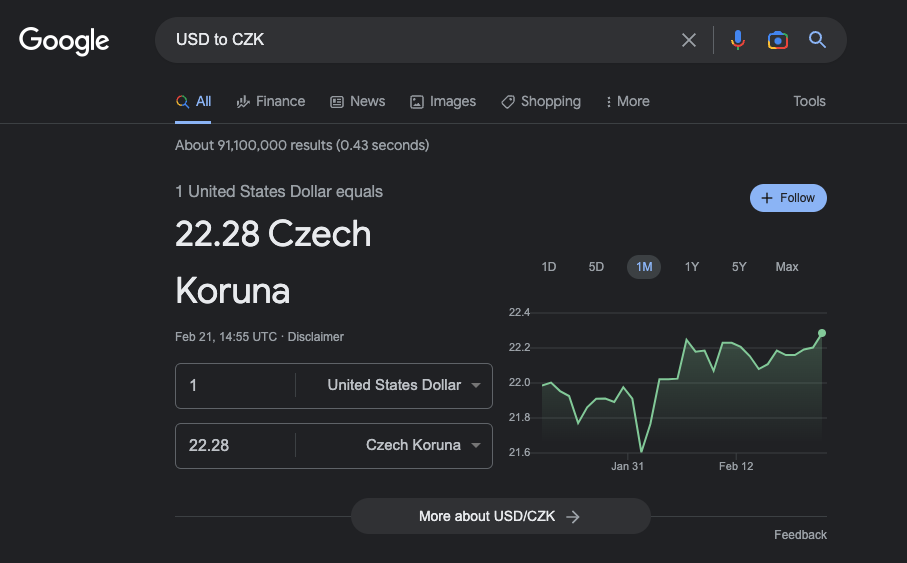 Search examples:

Dictionary (Dictionary)
In SERPs, you can also find translation tools or dictionaries to learn a word's definition or pronunciation. The Dictionary box can also be expanded for more details.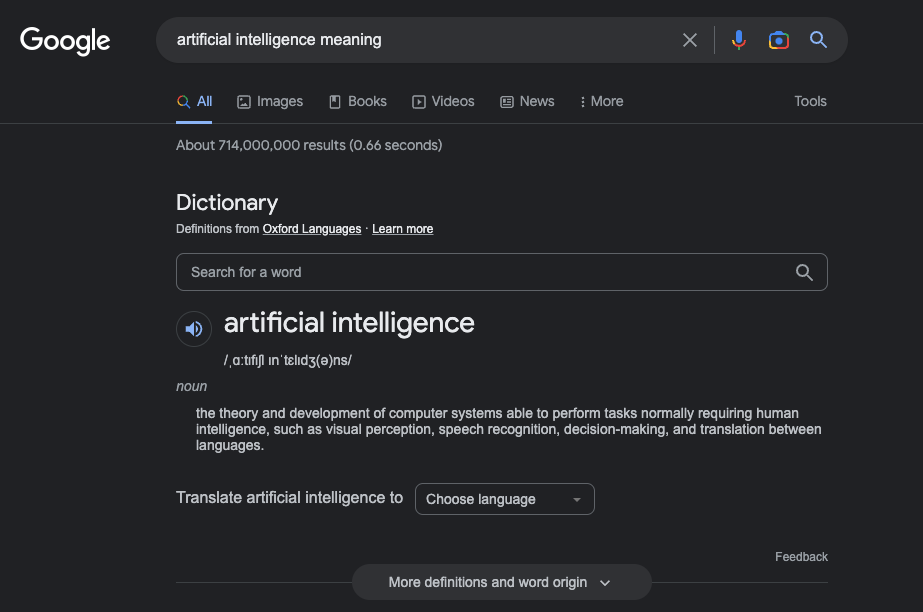 Search example:

Disambiguation (Disambiguation)
AAny given search may refer to more than one entity. The Disambiguation box lists the various possible entities you may have referenced in your search. It also includes the See results about heading.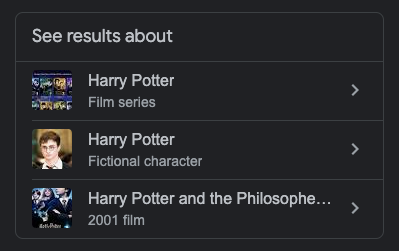 Flights (Flights)
The Flights element provides you with flight information between two destinations.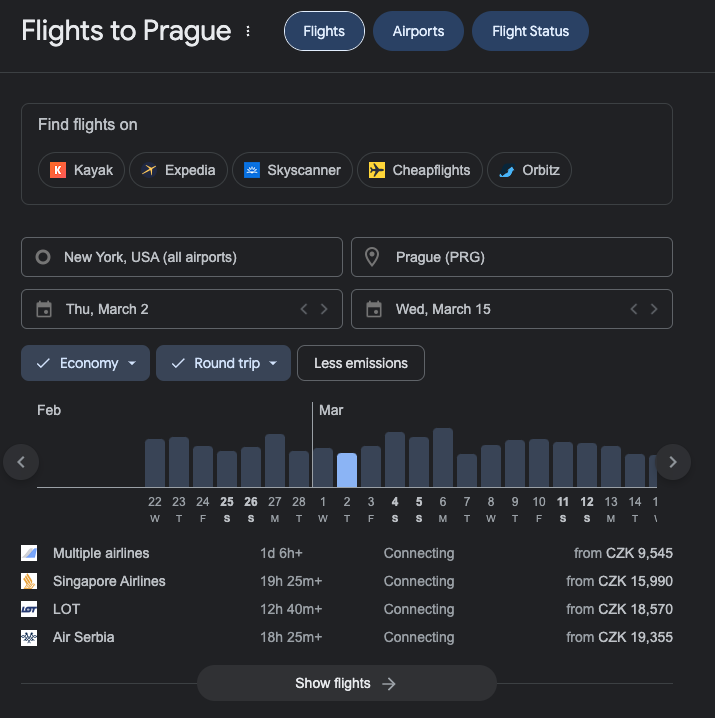 General Converter (General Converter)
The General Converter is a direct answer type that does conversions between different sets and units of measurement. This feature includes a unit converter, color codes, and a calculator.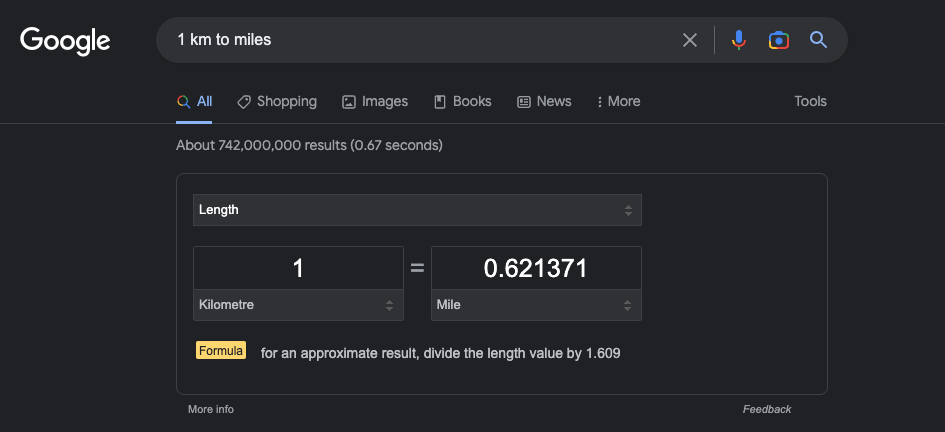 Info boxes
Info boxes often use data from Wikipedia to serve users important information. They often include images, relevant links, etc. They are similar to the Knowledge Panel.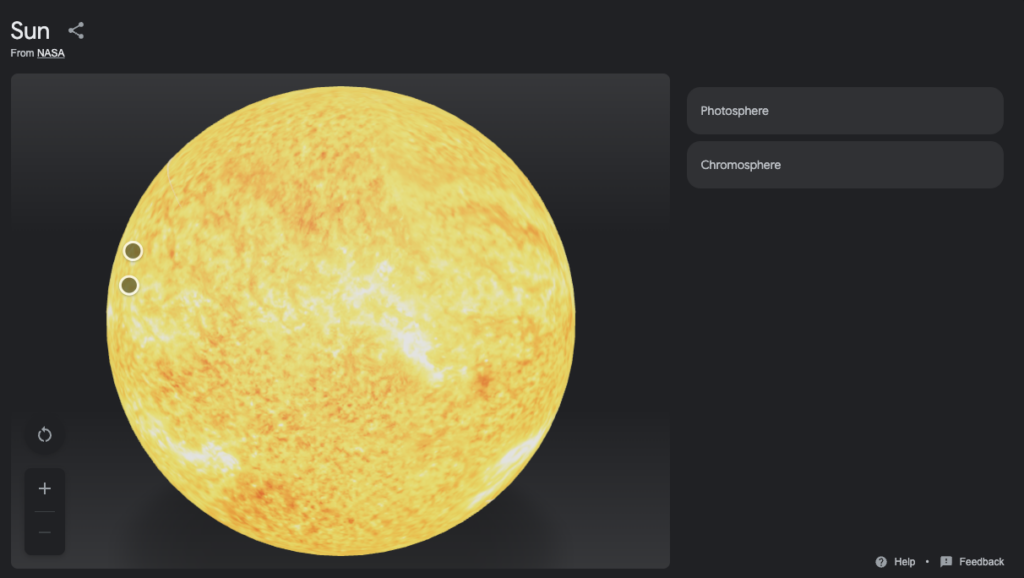 Maps (places, businesses, …)
Google Maps integration responds to searches that indicate the user wants a geographic location.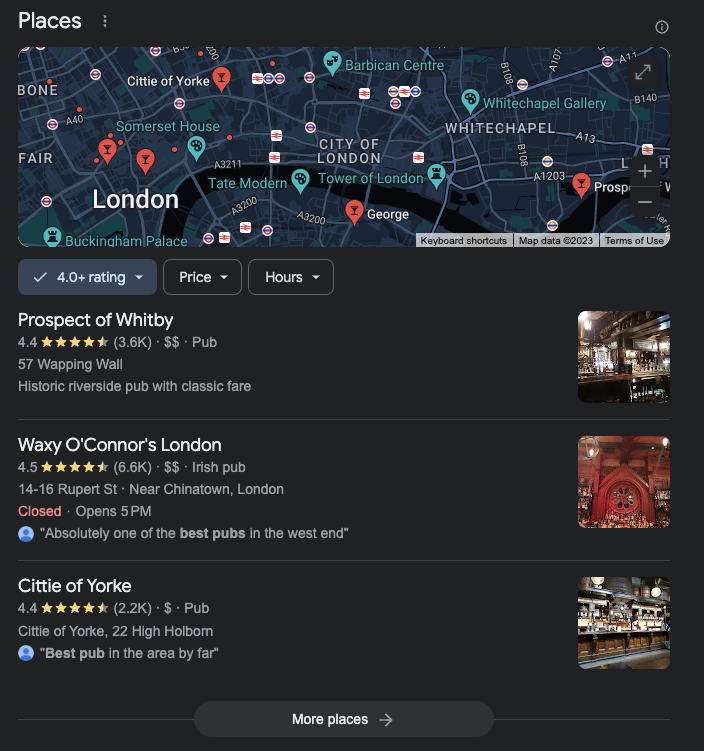 Search examples:

People Also Ask (Related questions)
These are expandable question boxes that provide additional information related to the user's search query.

Sport results (Sports)
Sports results for popular, frequently searched sports are colorfully highlighted at the top of the search results.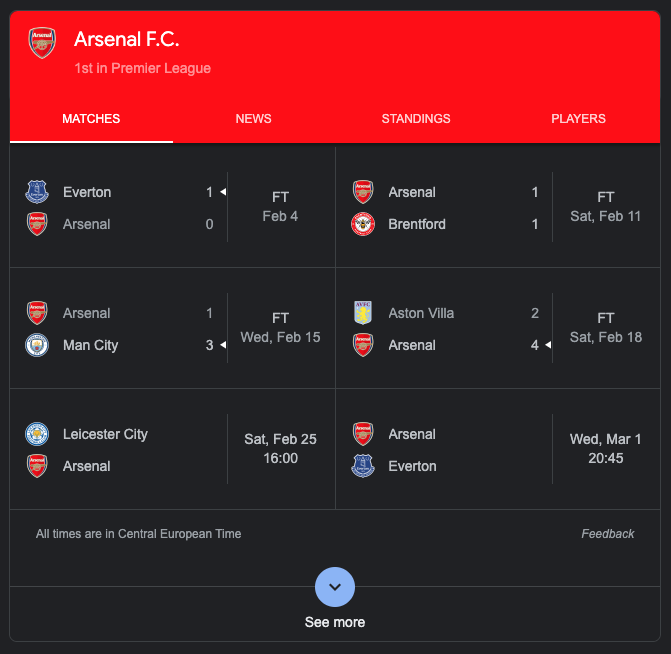 Google Translate (Translation)
If your search is for the meaning of a word in another language, Google can translate the word for you in a translation box, saving you the hassle of searching multiple sites.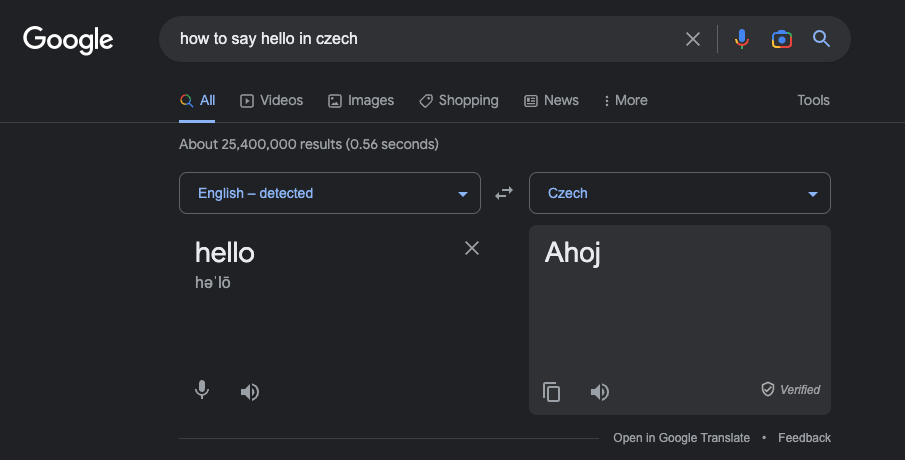 Weather (Weather)
When you enter a query about the current or forecast weather at a location, a Weather box will appear.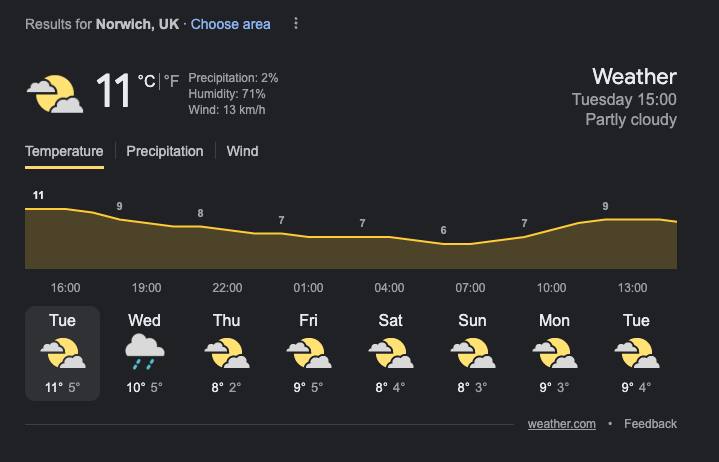 When is (When is)
The When Is box displays the date and, if applicable, the location of the event associated with your search.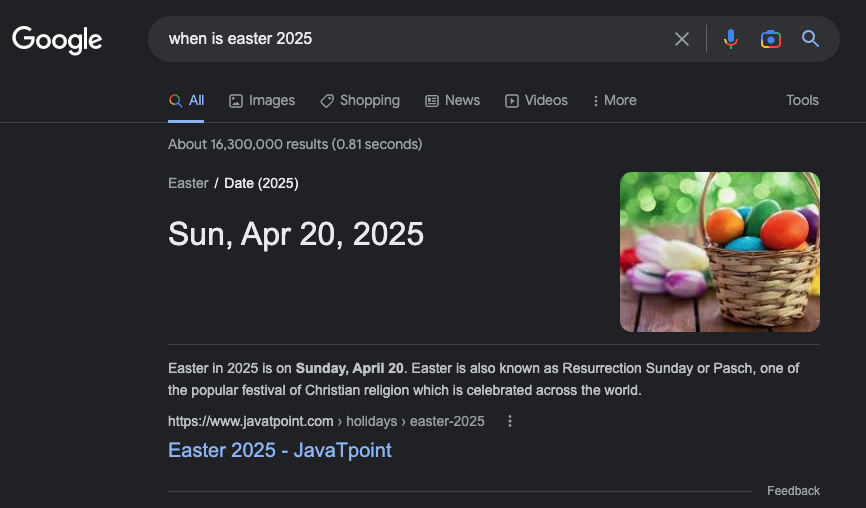 EXTRA ELEMENTS ON THE FIRST PAGE
Google Ads Top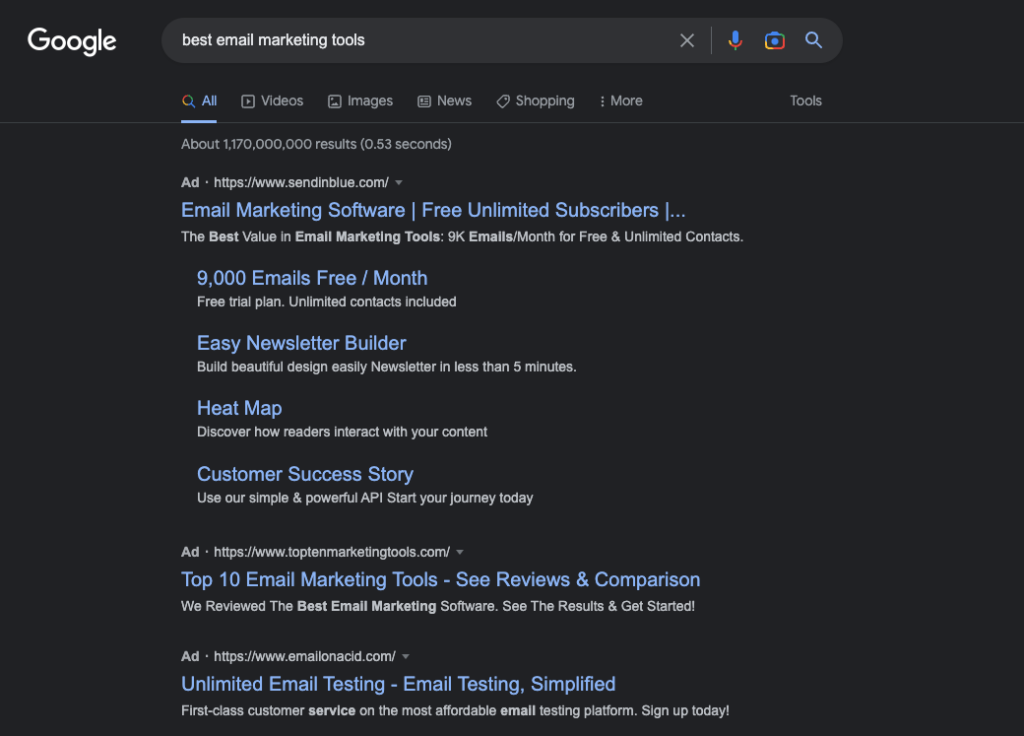 Google Ads Bottom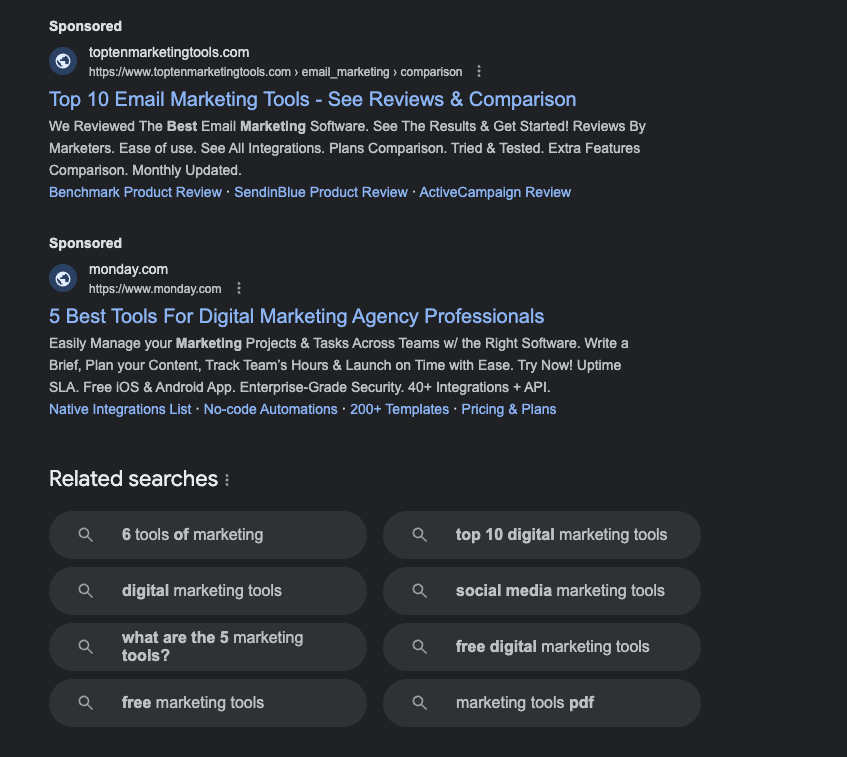 Google Shopping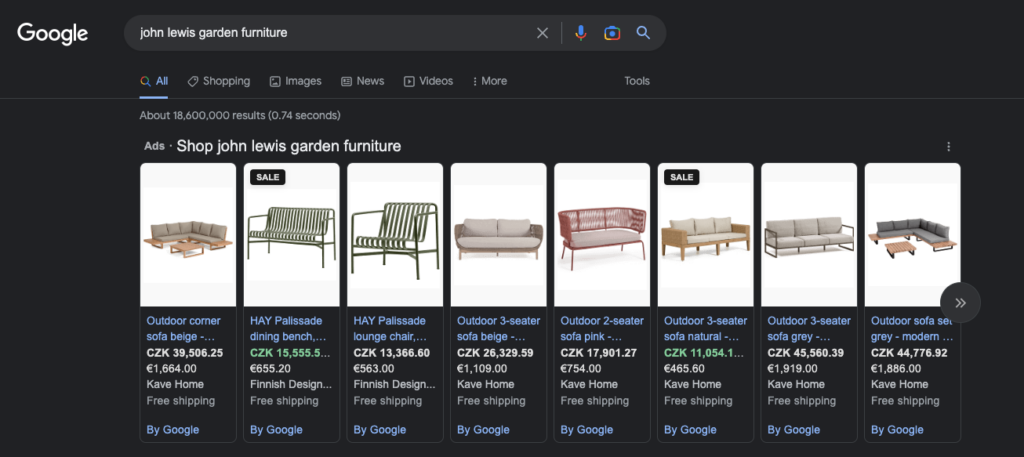 Images box (Image box)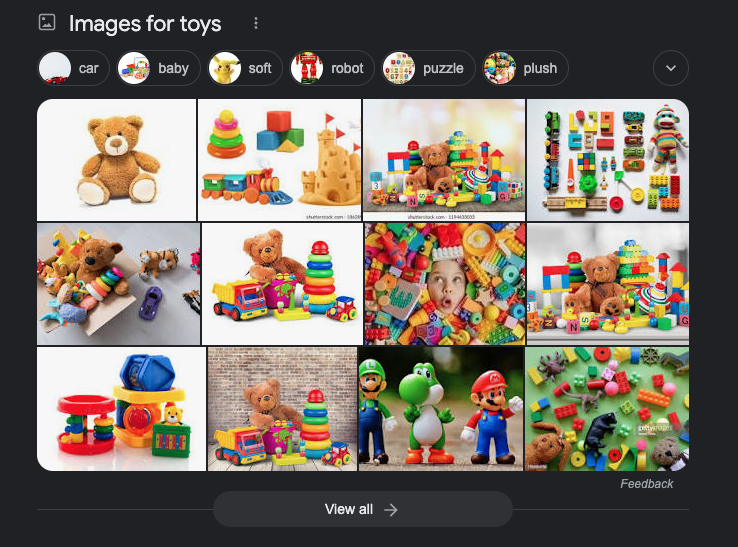 Videos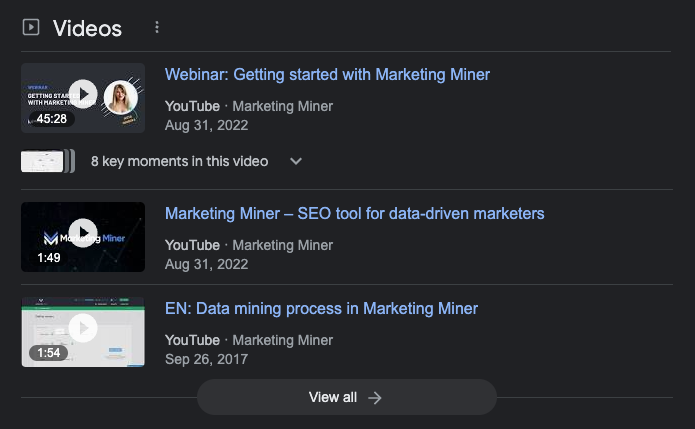 Local pack (Local search)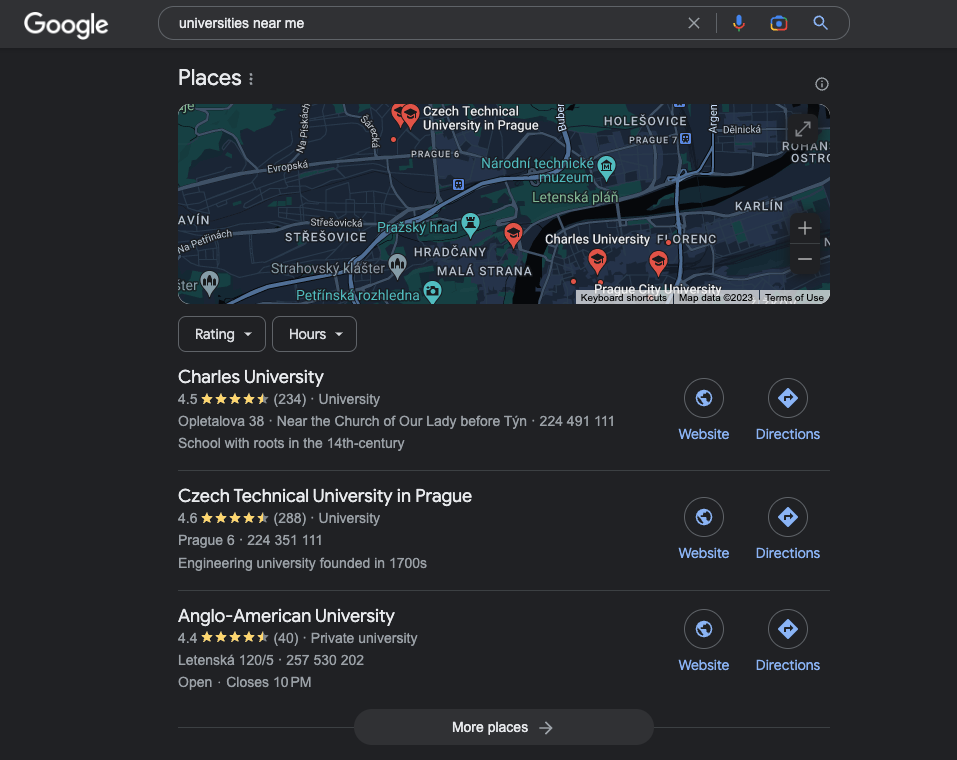 Top stories (News)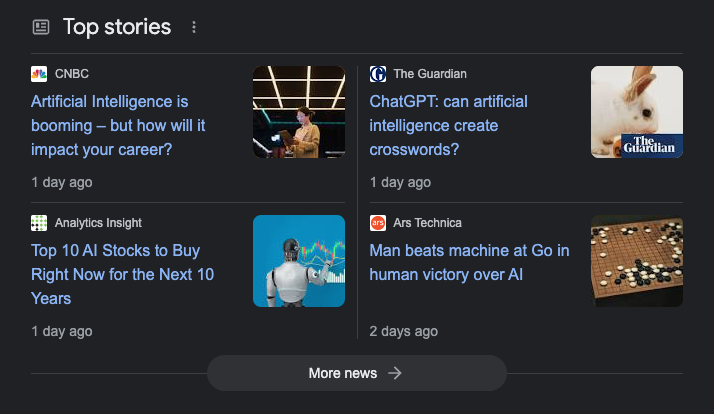 Related searches (Related search)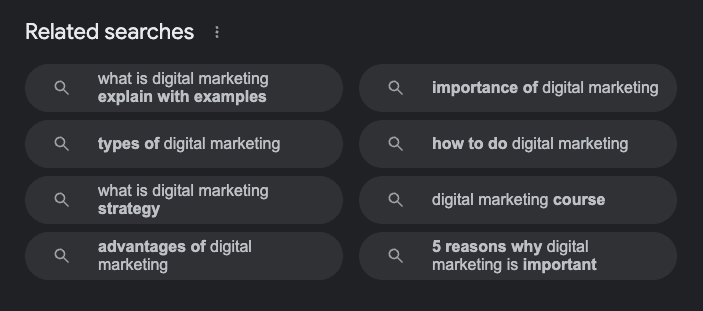 Rich snippets markups
Rich snippets are structured data markup that provides additional information about the content of a web page, such as ratings, reviews, and event details, in the search engine results pages. They can improve the appearance of the search result and help users find more relevant information quickly.
For a current list of supported rich results, check Google's search gallery.
Breadcrumbs (Breadcrumbs)

Events (Events)

HTTPS

Image Thumbnail (Image Thumbnail)

Reviews/Stars (Reviews/Stars)

Search Box (Search Box)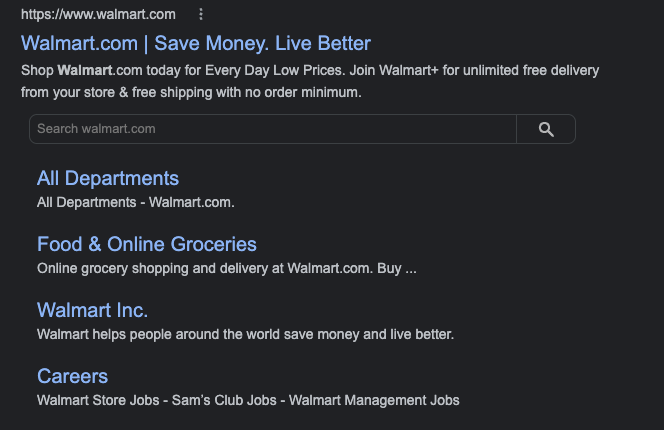 SiteLinks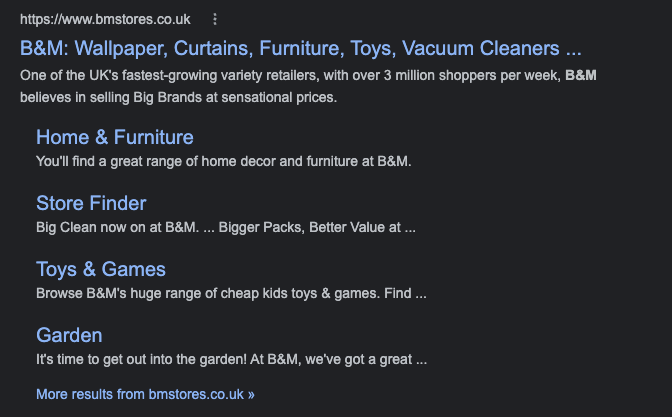 Twitter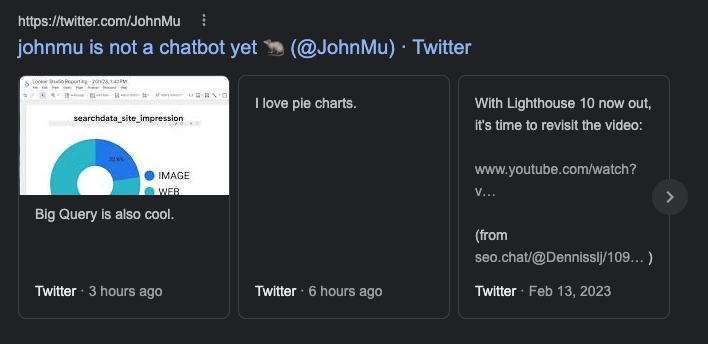 Video Thumbnail (Video Thumbnail)