In Google search comes about, a client regularly observes distinctive sorts of advancements, scraps that can fundamentally impact their conduct. Most usually they are either boxes with parts of the substance as a response to a client's inquiry, or maps of restriction request, or pictures carousel. In singular search results, there could be audits, occasions and other derogation.
According to the type of the features, we divided them into Knowledge graph cards (knowledge graph, answer box,…) and Rich cards (star rating,…). Marketing Miner identifies these features in the miner SERP Analyzer and distinguishes its types as described below:
SERP markup
There are enhancements effecting entire SERP, but not concerning the look of the particular search results. They are divided into:
KNOWLEDGE GRAPH CARDS
Knowledge panel
Knowledge panel is based on the data from Wikidata. It is usually best seen by known names and queries in which Google can definitely identify the required entity.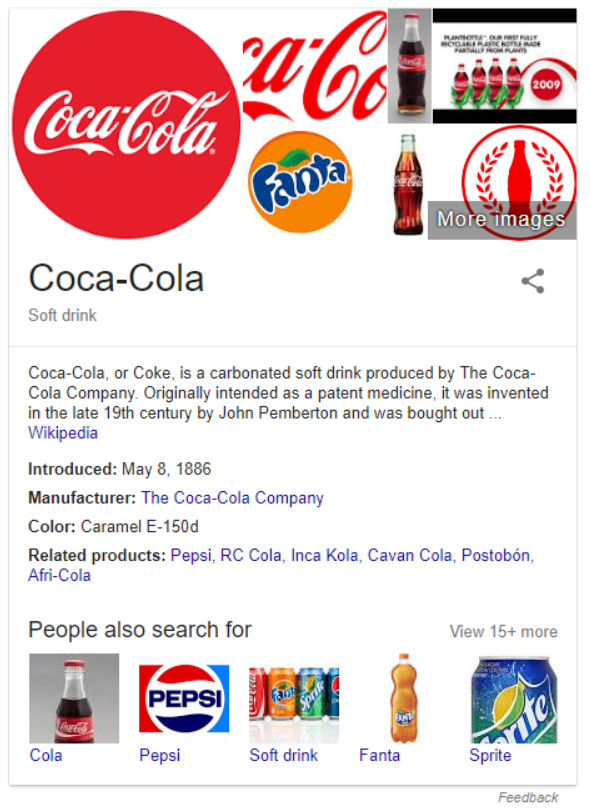 Examples of queries:
Featured Snippet
Featured snippet is a box that appears mostly on the upper part of the search results. This box contains the straight answer to a query of a user with a link to the original URL in the bottom right corner. This snippet most commonly occurs with question related queries.

Examples of queries:
Carousel
Carousel doesn't occur in the search result very commonly, it is a very rare case. But its influence on the look of the search is significant, because it covers the whole upper part of search results with attractive images. On the Czech market, it occurs almost exclusively only in searches regarding movies or movie theaters.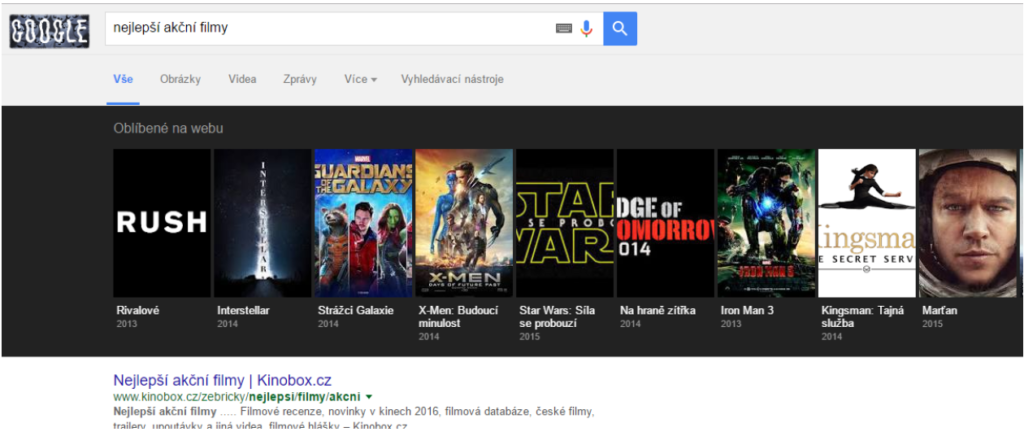 Examples of queries:
ANSWER BOXES
Currency Conversion (Currency conversion)


Examples of queries:
Dictionary (Dictionary)


Examples of queries:
Disambiguation (Disambiguation)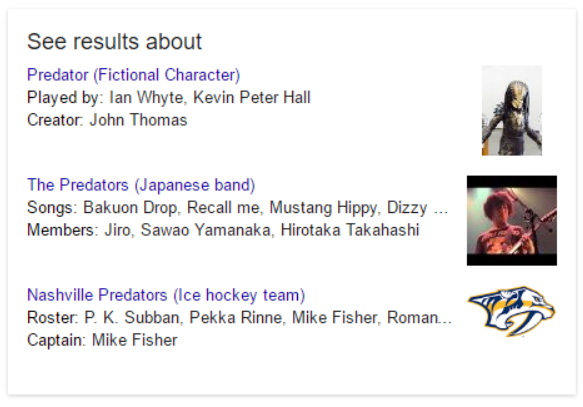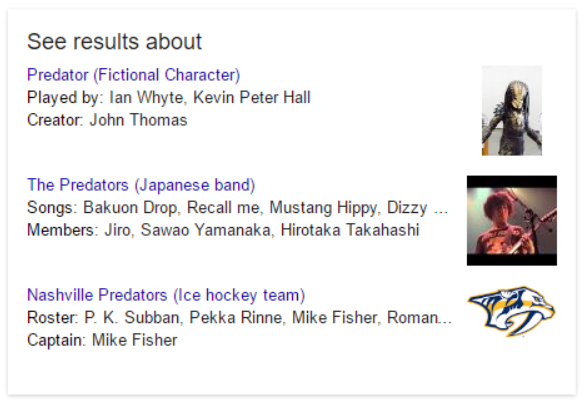 Flights (Flights)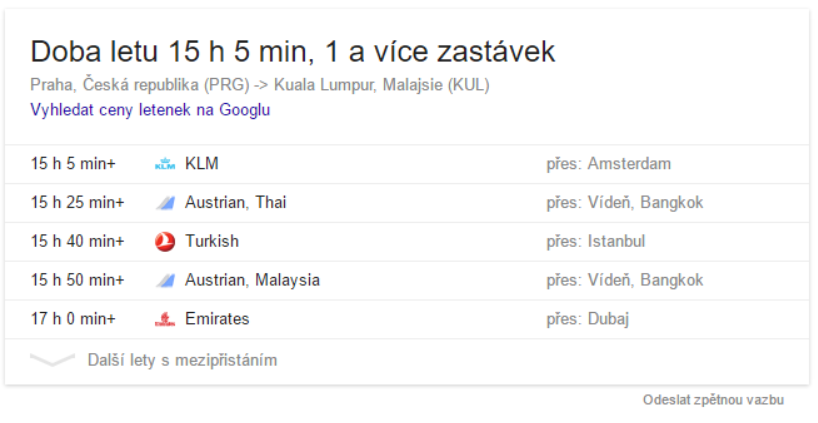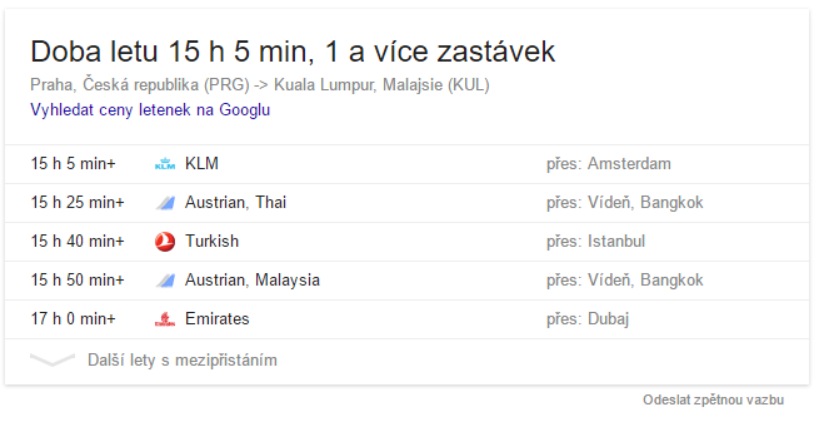 General Converter (General Converter)


Info


Map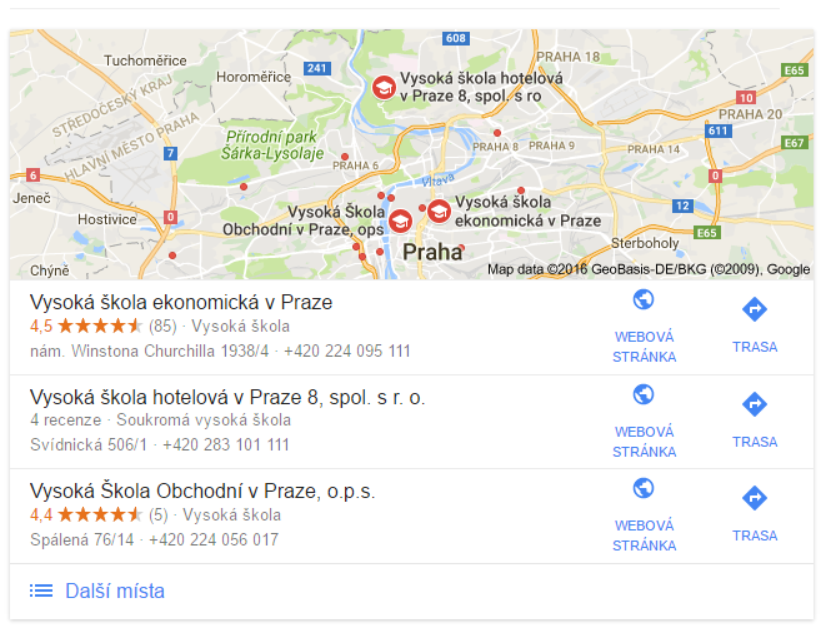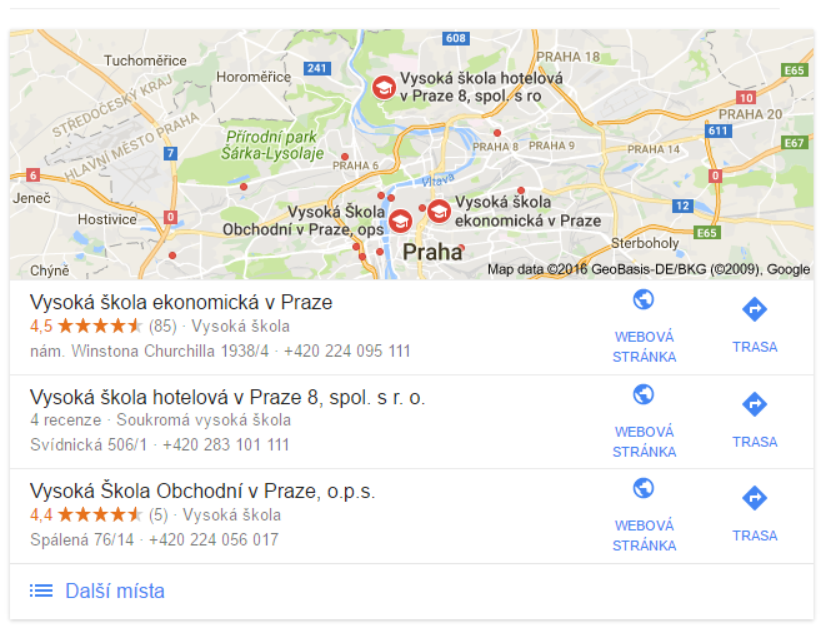 Examples of queries:
Related questions (Related questions)


Sports (Sports)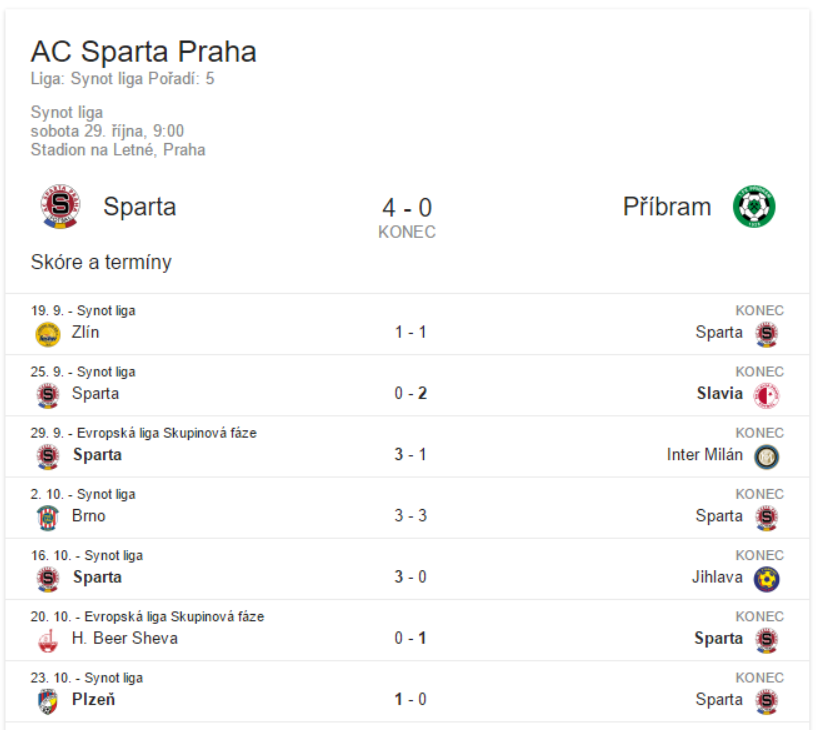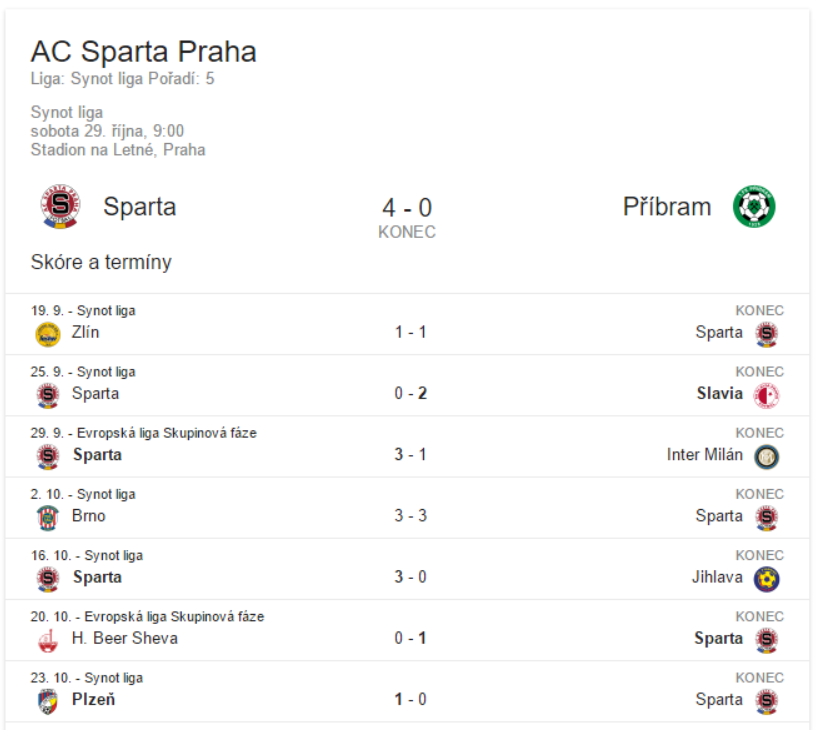 Stocks (Stocks)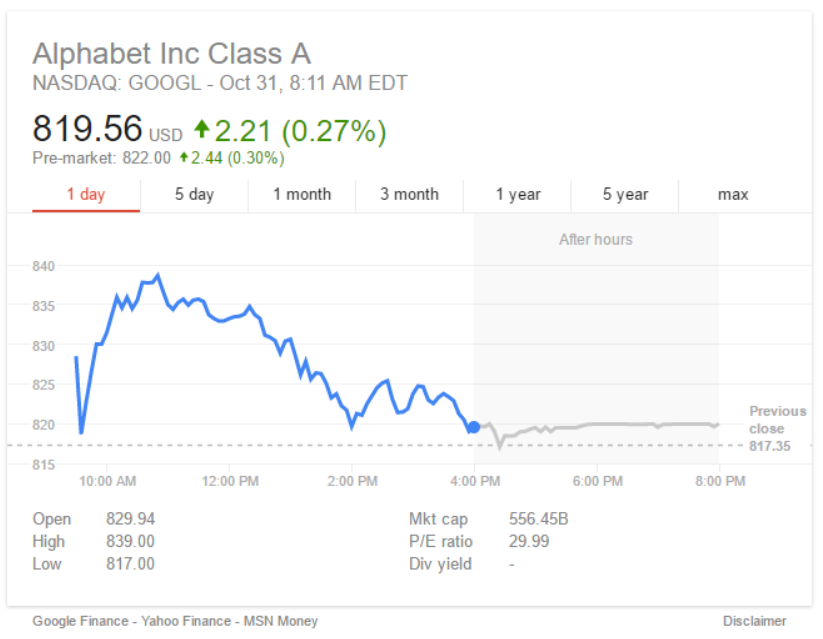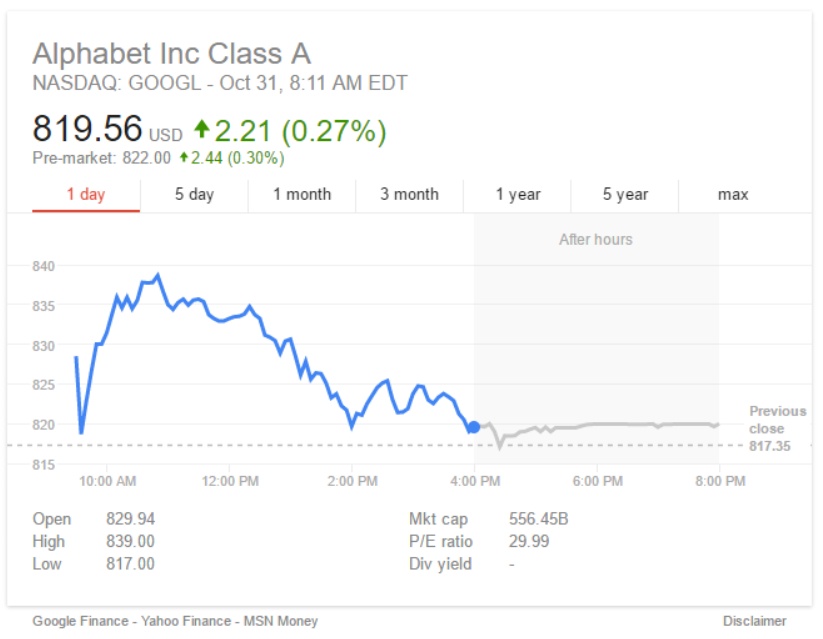 Translation (Translator)


Weather (Weather)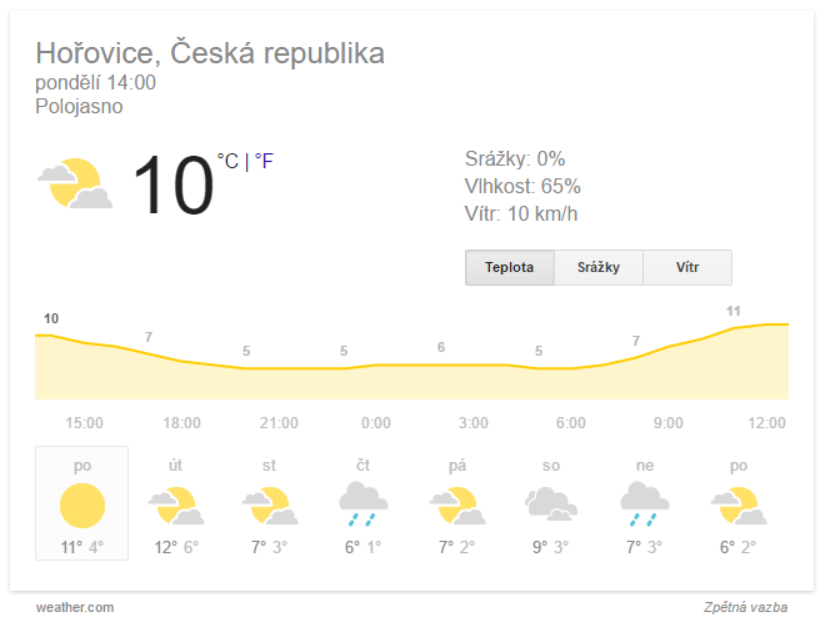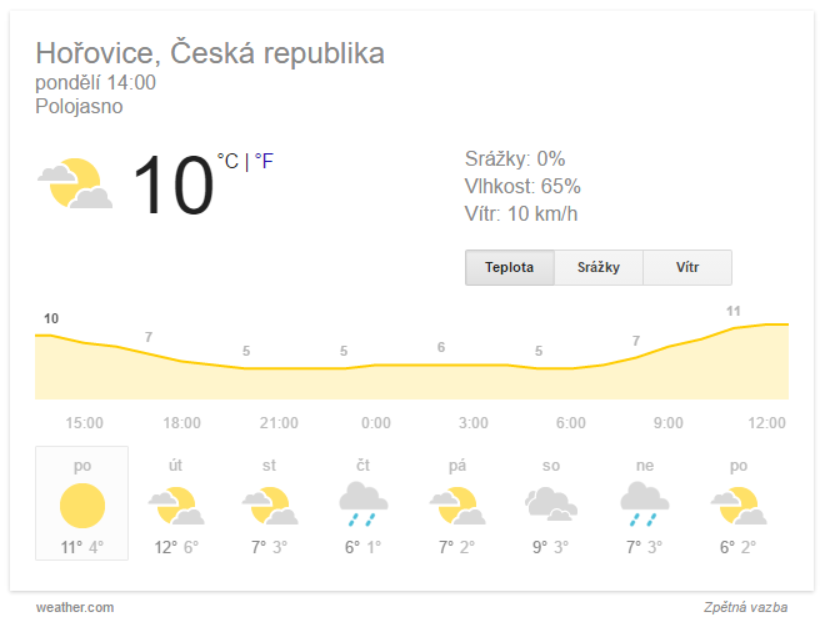 When is (When is)


EXTRA MARKUP OF THE FIRST PAGE
AdWords Top

AdWords Bottom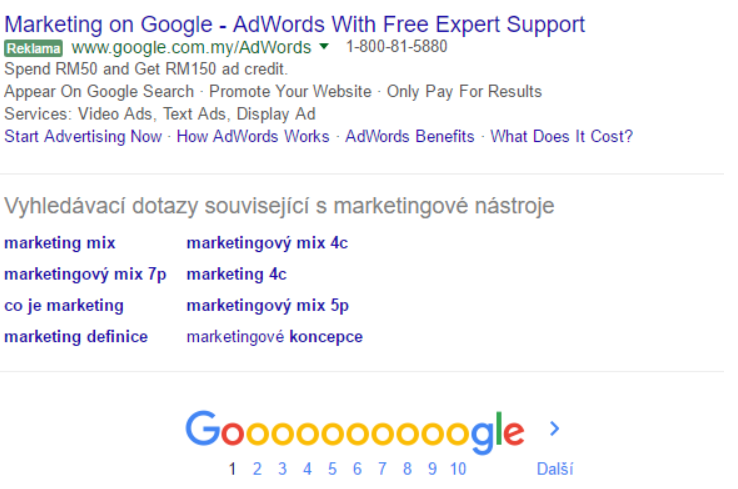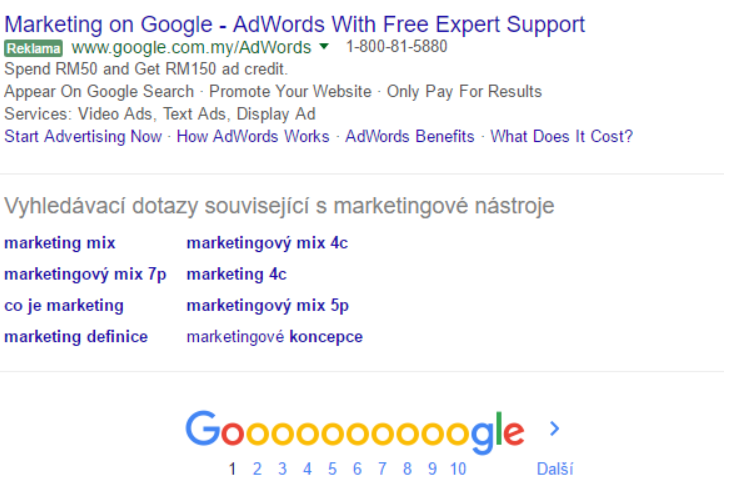 Images box (Image box)


Local pack (Local search)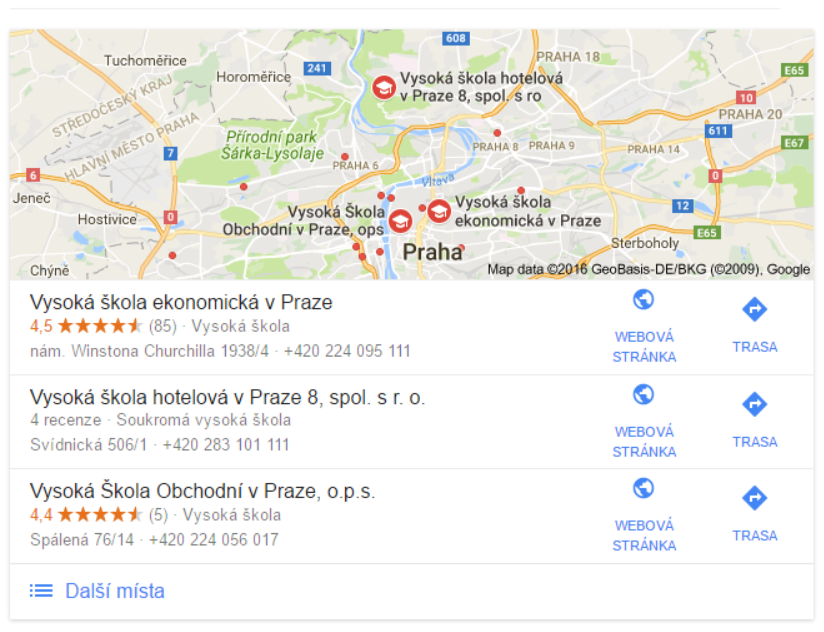 News (News)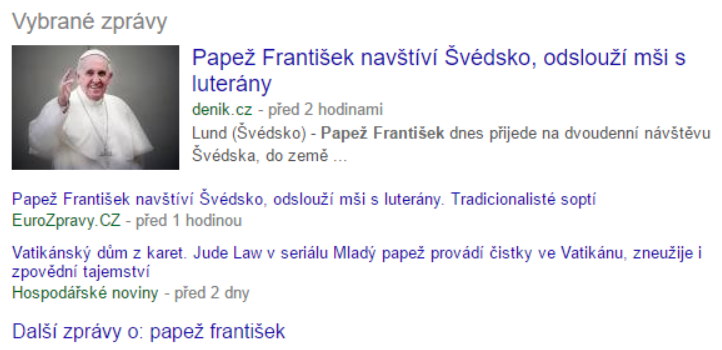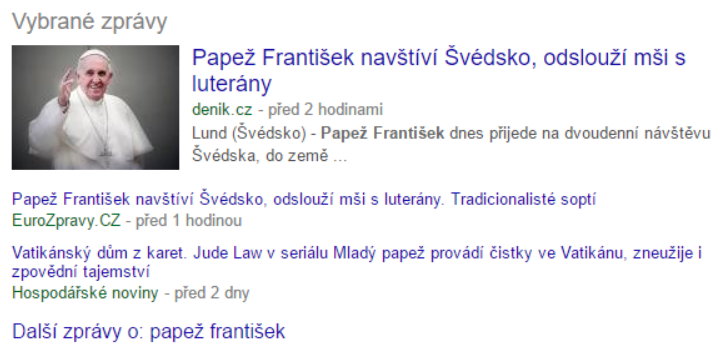 Related search (Related search)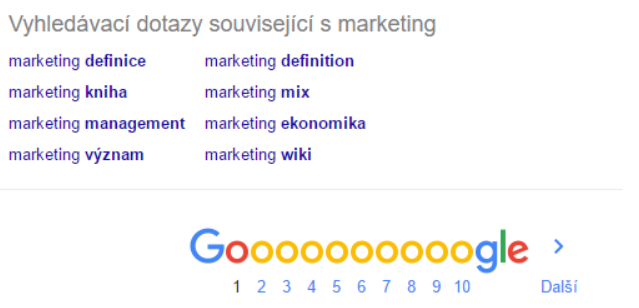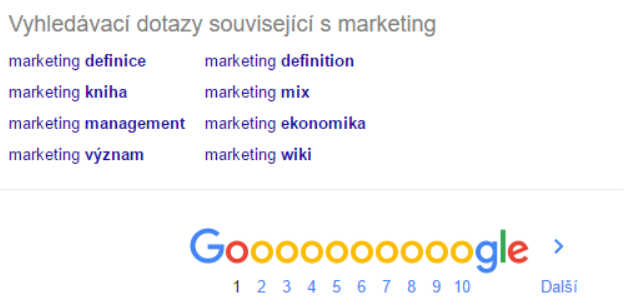 Search results markup
Enhancements regarding the look of individual search results.
Breadcrumbs (Breadcrumbs)

Events (Events)


HTTPS


Image Thumbnail (Image Thumbnail)


Notable online (Notable Online)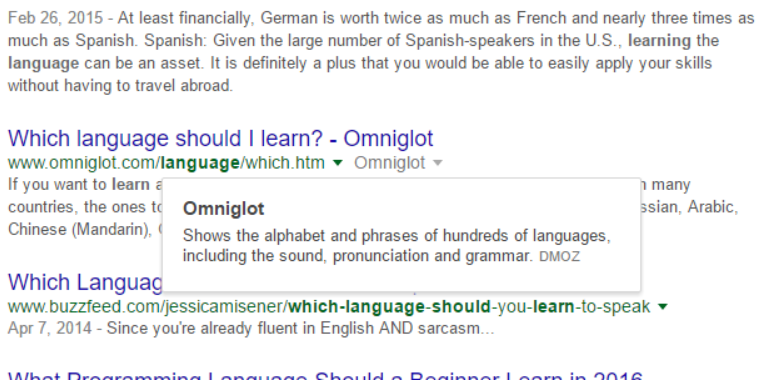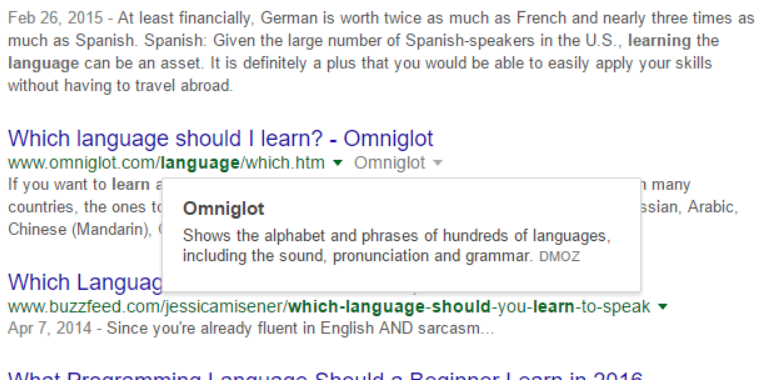 Reviews/Stars (Reviews/Stars)


Search Box (Search Box)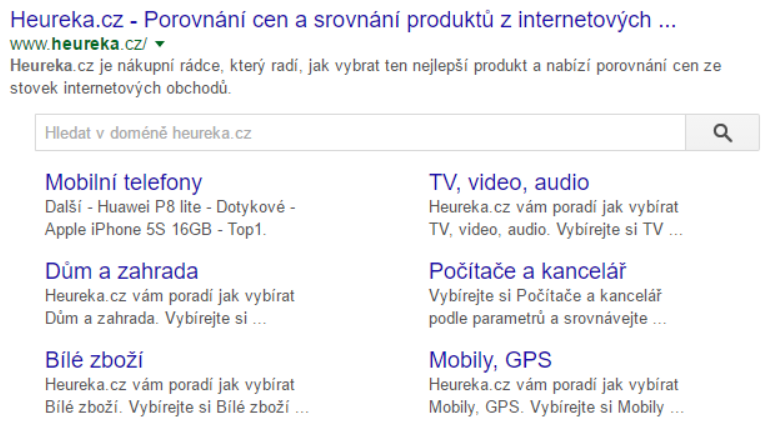 SiteLinks


Twitter

Video Thumbnail (Video Thumbnail)