Do you regularly create reports for specific projects you have in Marketing Miner? You can pin finished reports to the project to get a better overview of which project the given report belongs to and to repeat it at any time in the future with just one click.
Creating a project
If you want to start using Project reports, you must create a project first. If you haven't created one yet, you can use the button below.
How to pin a report to your project
If you have a project, go to the Reports section. Here you will find all the reports you have created.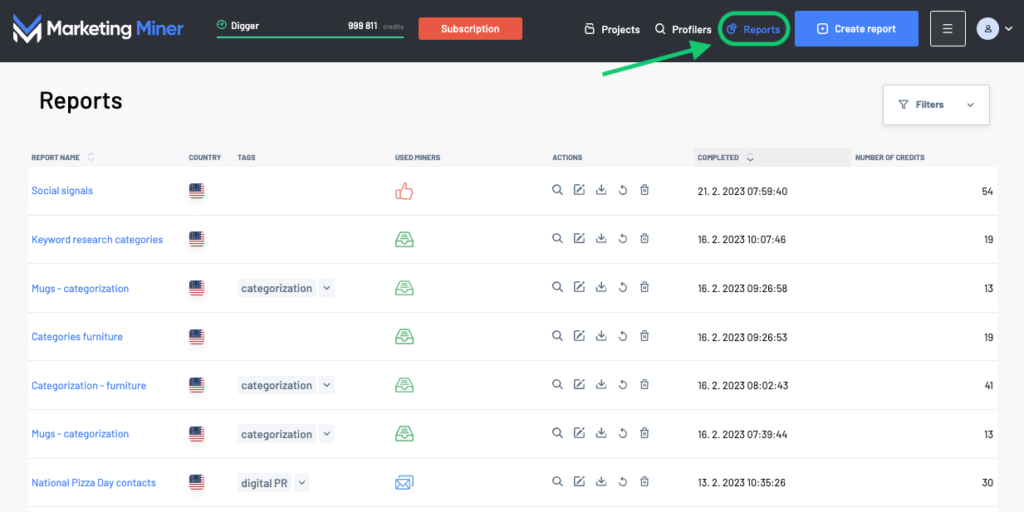 Now open the reports you want to pin to your project. Then click the pin icon in the upper right corner and select the project from the list.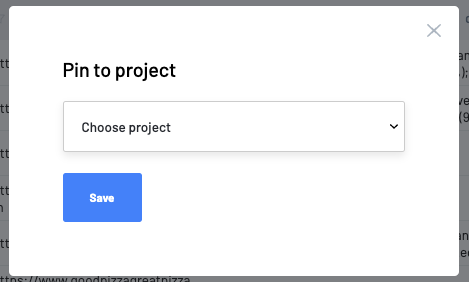 Pinned reports in Marketing Miner
To find all reports that are pinned to your project, open the project and navigate to the Pinned Reports section.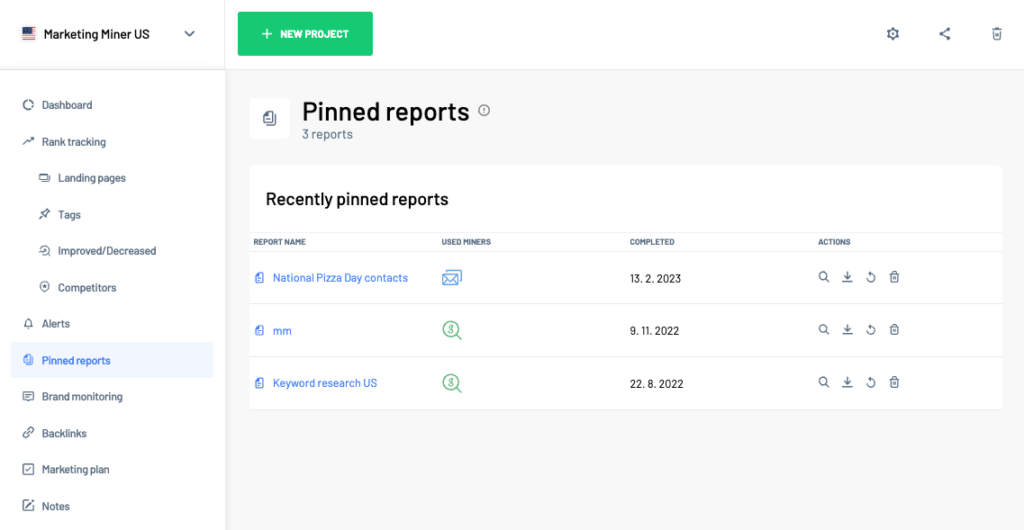 In this section you have the following options by clicking the buttons:
View report
Download report
Repeat report
Unpin report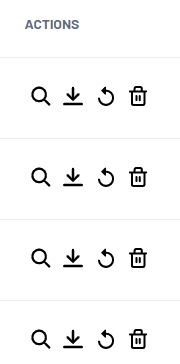 Using Pinned reports in Marketing Miner
You can use this section mainly to organize your Marketing Miner account and to know which reports belong to which projects. You can also return to them regularly.
here are some types of reports you should run regularly. For example, you should check the functionality of backlinks or the page load speed. Once you enter the input data for which you want to run the report, simply pin it to the project and run it once a month. This saves you time by eliminating the need to re-enter the report's input data.