You will use Miner Technology Detection when you need to find out in bulk which technologies are used on the website of your competitor or somebody that you plan to cooperate with.
In practice
You will use this Miner when analyzing your competition or doing other marketing activities, and you need to know what technology, what content management system, or what framework are the competing websites or websites that inspire you using.
Import data
Get started by clicking on Create report button and specifying Domains at the input. Then write or copy the dataset of the domains for which you need to know what technologies they use.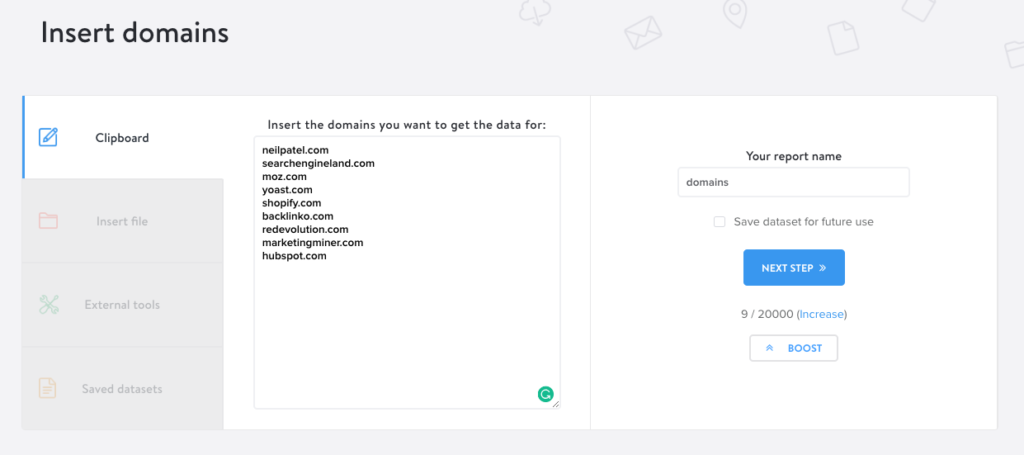 If you have all domains in one document, you don't have to copy them, but you can easily import the entire file with the list. To do this, click on the Insert Files section in the left sidebar.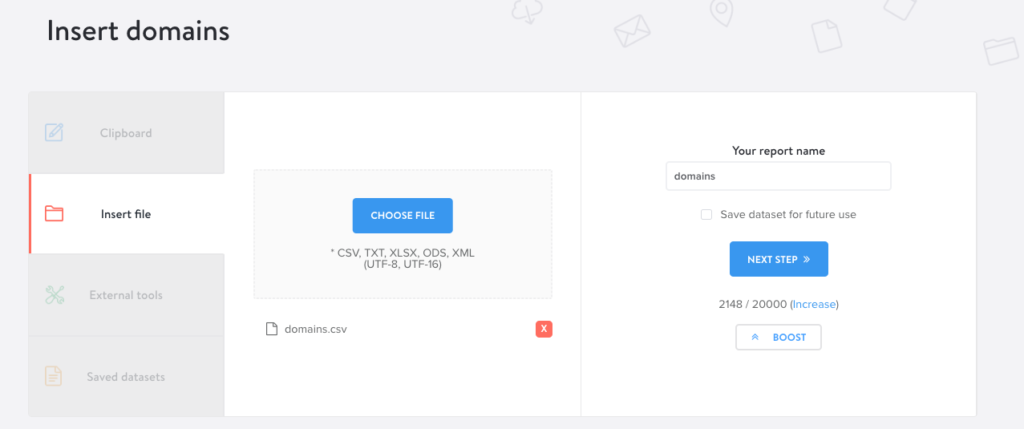 For a report to be easily identifiable, it is good to name it. Simply click into Your Report Name field.
Then click on the flag to select the country for which you want to get the data and finish by clicking on Next Step.
Selection of the Miner
In the Website Analysis section, click on Miner Technology detection. Nothing else needs to be set. Click on Get Data to start processing your inputs.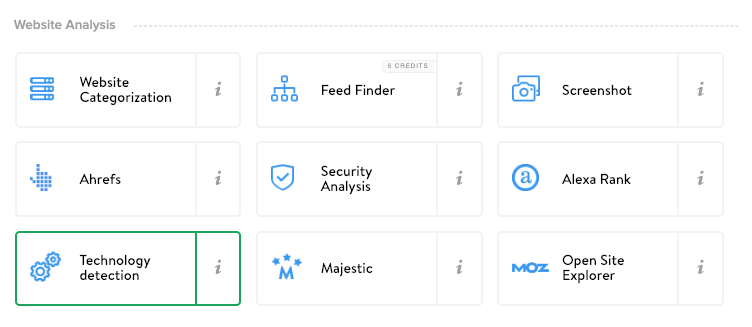 Output example
Column description
Input: The domain, that you entered at the input.
CMS: Type of content management system that is used on the domain (for example, WordPress, Drupal, and so on).
Server: The type of technology used on the domain (for example, GSE, Apache, Cloudflare, and so on).
Powered by: The type of framework used on the domain (for example, PHP).
Output analysis
In addition to the output spreadsheet, you can see a graphical overview of each editorial system, technology, and framework. Based on these data, you can quickly determine which type of technology, an editorial system or framework is most used among your competitors or partners.